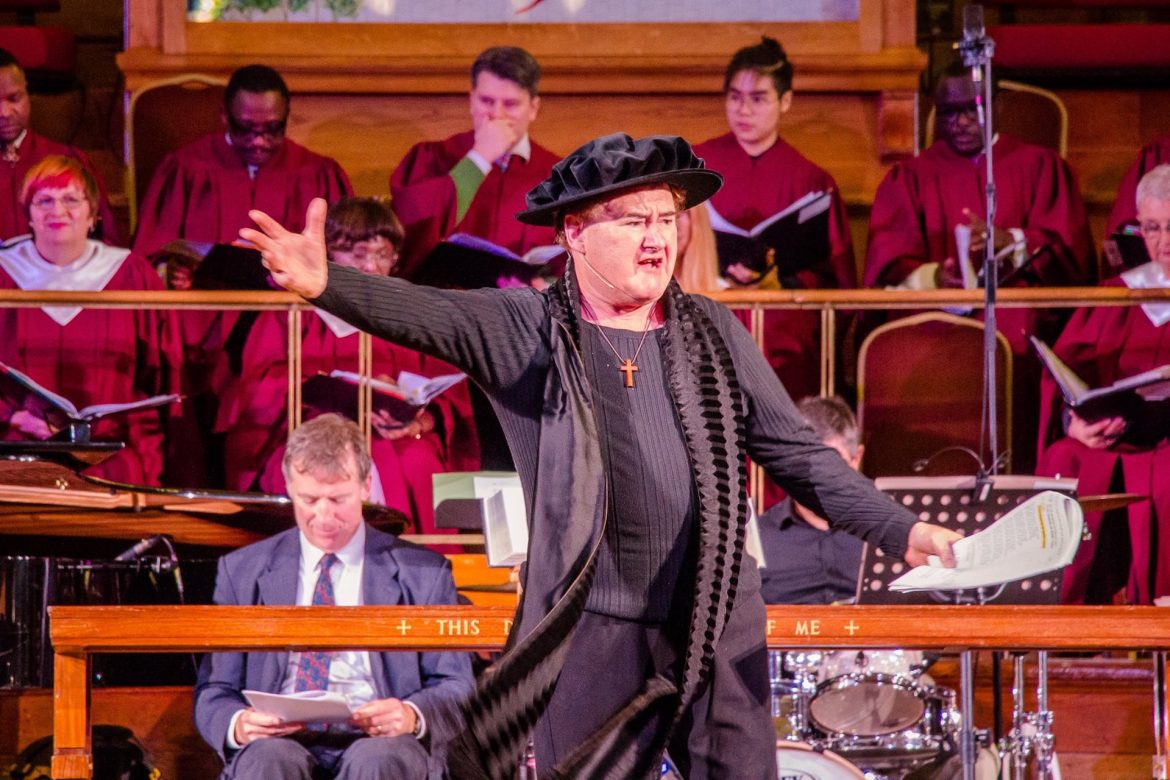 On Sunday evening David and I were invited to join 'The Gathering' at Methodist Central Hall Westminster to mark the 500th anniversary of the day, October 31st 1517, that Martin Luther posted his '95 Theses' or 'blog' on the doors of the church in Wittenberg, Germany.
Luther was a devout Augustinian priest who became very uneasy about some of the practices held by the Christian Church such as the sale of relics and favours and the restricted nature of its teaching.
A learned theologian, Luther was convinced that everyone had the right to know and experience the saving grace of God through Christ, that forgiveness and salvation could not be bought.
' For I am convinced that neither death nor life, neither angels nor demon, neither the present nor the future —– neither height nor depth, nor anything else in all creation, will be able to separate us from the love of God that is in Christ Jesus our Lord. Romans 8:38-39
 Translating the Bible into German, and using the newly discovered technology of the printing press, Luther enabled those who were literate to read the scriptures for themselves and for those unable to read, he circulated 'picture stories'.
Luther's teaching revolutionised Christian thought and tradition across Europe and was a major turning point in the development of different forms of preaching and worship.
'The Gathering' at Westminster included dialogue, drama, worship and preaching and was an excellent evening.
The story of Luther reminds us that we constantly need to test our Christian heritage against both the words of the Bible and developments in society and the world around us.
The church of Christ, in every age,
beset by change but Spirit led,
must claim and test its heritage
and keep on rising from the dead.
Then let the servant church arise,
a caring church that longs to be
a partner in Christ's sacrifice,
and clothed in Christ's humanity.
Fred Pratt Green  StF 415