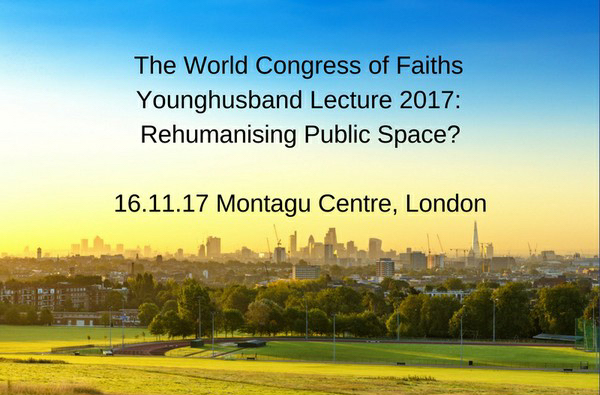 In response to an invitation to a meeting of the World Congress of Faiths (WCF), as shown in today's photo, I travelled to the Montagu Centre, the London headquarters of Liberal Judaism. Established in 1946 WCF is a charity which aims to strengthen understanding and mutual trust among different faith communities, an issue which is becoming increasingly important in today's multicultural society.
The 'Younghusband lecture', named after the founder of WCF, is held annually during interfaith week and this year's lecture was delivered by Chris Baker, Professor of Religion and Public Life at Goldsmiths, University of London.
The evening began with the announcement of the winner of this year's writing competition. The topic – 'If one faith is true, does this mean all others are false?' is both thought provoking and challenging. The essay will certainly make interesting reading!
Chris Baker's lecture gave a lot of food for thought too. Looking at today's society, in terms of disenchantment with politics, social need, a disconnection with one's neighbour and a lack of 'public space' Chris asked the question 'Can a renewed interest in religion, belief and spirituality contribute to political and civic regeneration?
A fascinating lecture, it raised many questions and much discussion. I was very pleased to hear that the content would be published in their next journal, 'Interreligious Insight'. It will give me the opportunity to revisit it at leisure.
I'm extremely grateful to MWiB for opening so many different avenues of interest and challenge and the opportunity to share some of those experiences with others. Thank you.