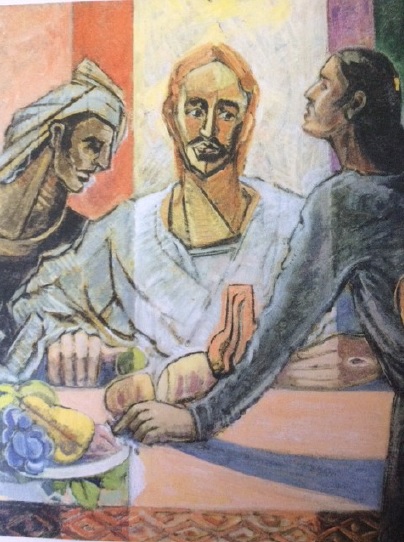 Image: The supper at Emmaus by Roy de Maistre
Welcome to the Lent reflections for 2018.
These weekly resources, designed for personal or group use, have been written by members of the Methodist Women in Britain task group responsible for producing this year's Easter Offering service, Seek Peace and Pursue It.
Please use these resources as seems best for you. Feel free to download below, print, and photocopy as needed.
Lent Reflections 2018 – Introduction
18th February – Disarming hearts
[written by Sandra Lopez]
25th February – Put peace into each other's hands
[written by Anne Browse]
4th March – Peace in conflict
[written by Alison Judd]
11th March – Mothering Sunday
[written by Jenny Broadbridge]
18th March – Be still
[written by Carolyn Lawrence]
25th March – Palm Sunday
[written by Sue Palmer]
1st April – Face to face conversations
[written by Judy Tasker]