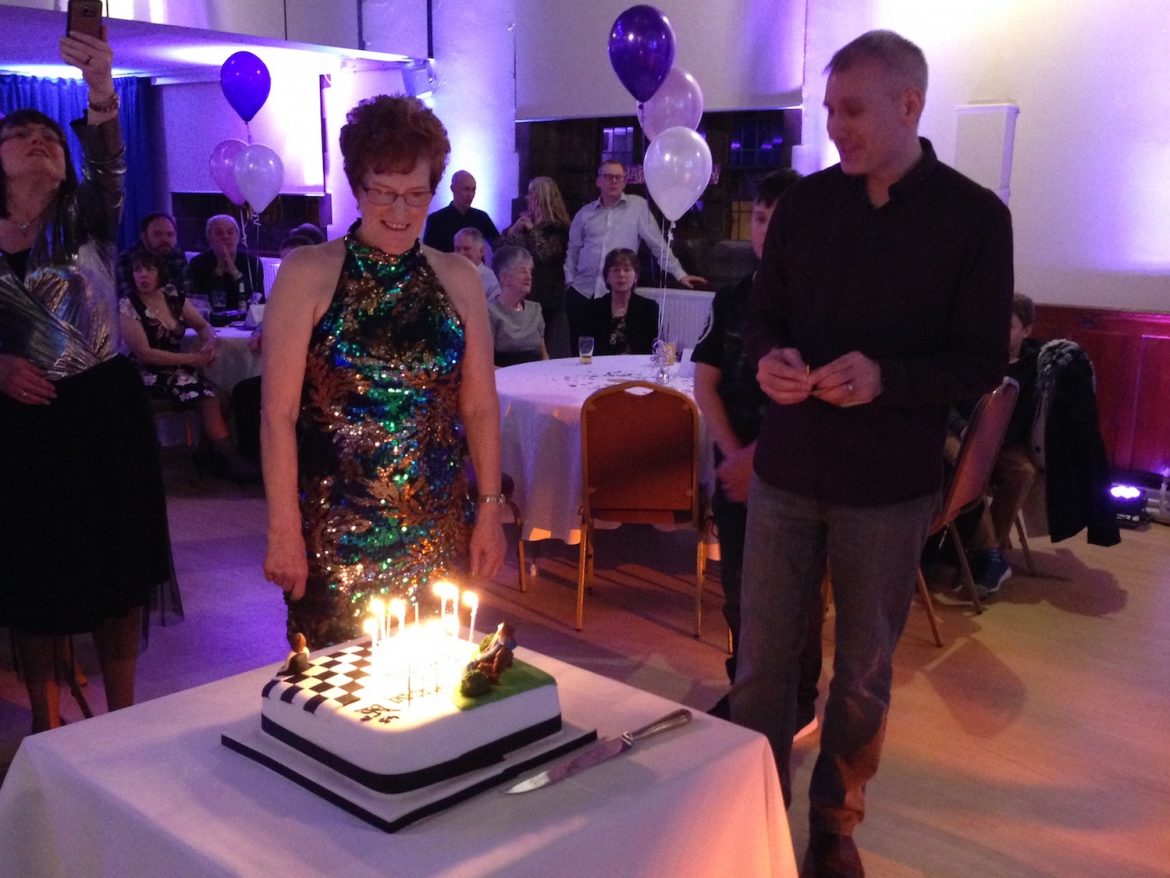 The last few days have been a combination of travelling and spending time with family, interspersed with final preparations for the February MWiB Forum which will take place next weekend at Hinsley Hall  in Leeds.
My sister Elizabeth, pictured above, celebrated her 65th birthday with music and dancing, giving the opportunity for many of us to catch up with family members we'd not seen for a while. Trying to work out 'who was who' especially among the great nephews and nieces proved to be quite a challenge, they just grow and mature so quickly!
It was a lovely evening, the only downside for me was that Toby, the four- legged friend decided on my return home, that having been rudely awakened from his slumber it must be time for a walk. It took until 02.30 am to persuade him to go back to sleep!
The second 'occasion' was a visit to the theatre along with my mother, daughters Ruth and Becky, and granddaughter Emily to watch younger granddaughter Lily perform in 'Showtime'. Organised by the 'Nantwich and Acton Operatic Society' it was a fun evening of music and drama from a selection of famous musicals. Lily performed beautifully – not that I'm biased in any way of course!
Driving back, having left the sleet and snow of Cheshire to be greeted by sunny Bedfordshire, it was good to reflect on a busy, but good, weekend.
Blessings Sandra