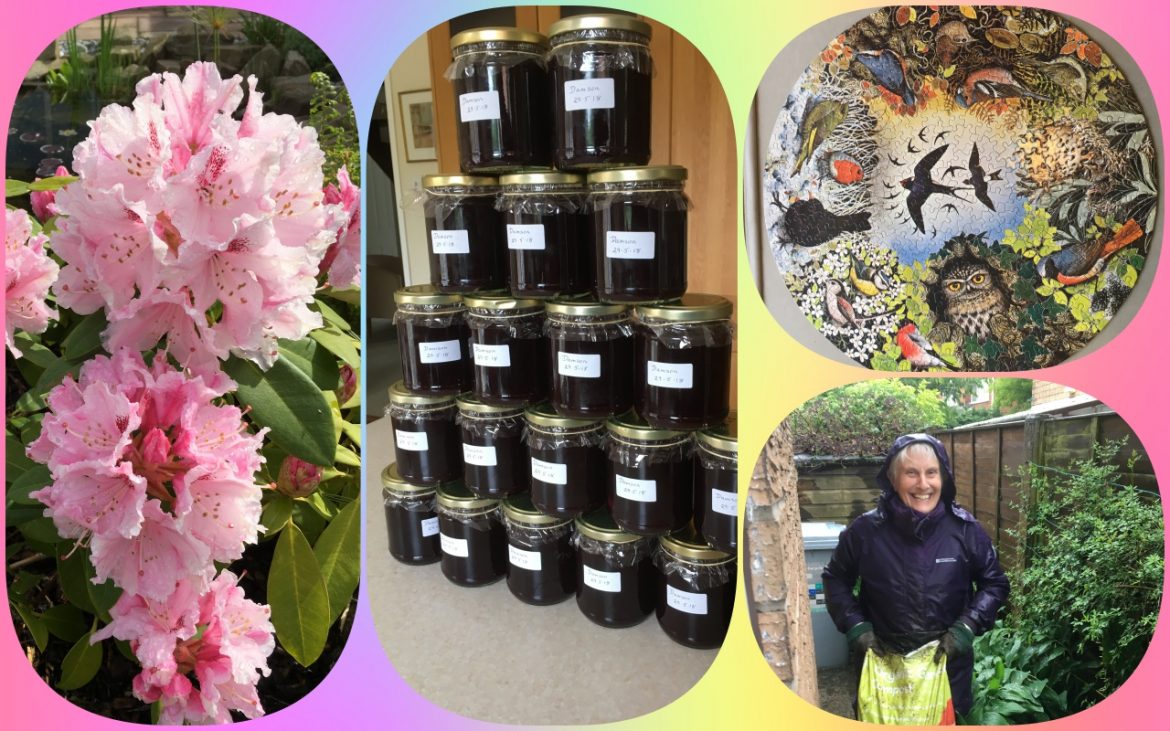 The last few days have been an oasis of calm productivity. After the Chester and Stoke-on-Trent District Day I stayed on for a few days in Cheshire to catch up with the family.
Looking out into the garden I realised that the combination of a delayed Spring followed by days of glorious sunshine interspersed with thundery rain had caused an explosion of growth!
Setting forth with fork and trowel in hand I ploughed into the undergrowth of weeds aware that the Wheelie bin was due to be emptied the following day. I filled my bin, the neighbour's bin and several old compost bags with grass cuttings and weeds.
David joined me on the Wednesday and the work continued, interspersed with the odd bit of essential admin. Having 'got the bit between my teeth' and undeterred by thundery showers we managed to refill the Wheelie bin and 20 more old compost bags!
Fortunately, I really do enjoy gardening and the diversity of nature. I never cease to wonder at the beauty that surrounds us in the wonder of Creation. Our little rhododendron has really been an amazing show this year.
Returning to Harlington with my mother who is staying for a few days, we continued to be creative, this time with a deceptively tricky jigsaw, pictured above, and 20 pots of homemade damson jam!
Inevitably the same explosion of growth has occurred in the garden here too. Tackling this will need to wait for another 'oasis of calm productivity' which may follow the World Federation Area Seminar in Belfast next week where I hope to meet up with one or two of you along with our sisters from mainland Europe.
Blessings, Sandra