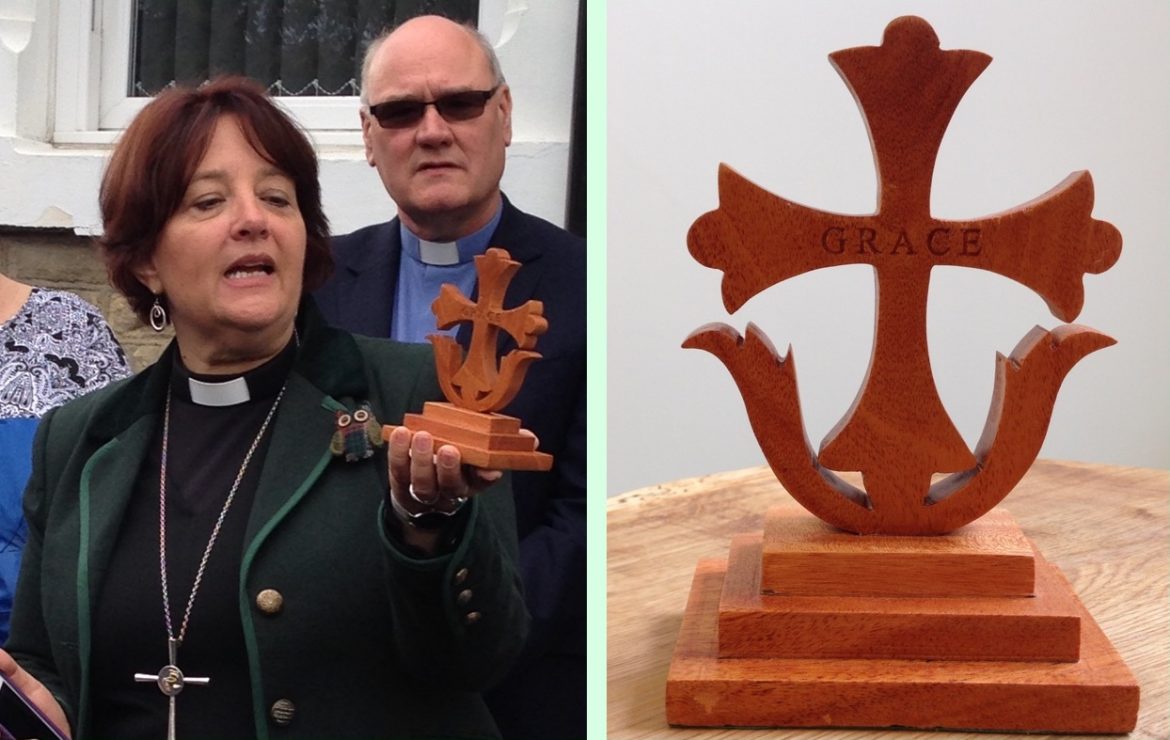 On Saturday I made the journey to attend the opening of the new 'Touchstone' premises in Bradford. Northern Rail are still holding one day strikes each Saturday so I arrived in Manchester to find that my Bradford train had been cancelled. All was not lost however and a very helpful man at the ticket desk pointed to a train which was about to depart for Leeds and two minutes later I was catching my breath sitting on the train.
It was a fascinating day. Twelve months ago I visited the old Touchstone premises which have been used since the 1980's and I saw the newly acquired Mc Rory's pub, a derelict premises waiting to be renovated but which needed additional funding in order for the work to get under way.
The work of Touchstone, forming links with people of all faiths and none, creating listening opportunities for cross cultural conversations, and providing counselling services and assistance to asylum seekers is very close to the heart of MWiB. Touchstone is a Christian organisation founded by the Methodist Church and works mainly, but not exclusively, with women and families encouraging and enabling people to work together irrespective of their faith. An ethos much needed in today's society. Last year MWiB provided the outstanding funds needed to enable the work to move forward and on Saturday we were amazed and delighted to see the transformation.
Rev Micky Youngson, President of Conference pictured above with Rev Roger Walton Chair of District, is about to present a cross to Rev Barbara Glasson, presbyter and leader of Touchstone. The cross is a wooden replica of a stone cross discovered in Sri Lanka which dates back to the Persian Empire. The stone cross is believed to have been used by early Christian followers and is inscribed with the words HOPE on the one side and GRACE on the reverse, words very relevant to the work undertaken by Touchstone.
It was a wonderful day and I will share a little more in my next blog.
'Brother, sister, let me serve you;
let me be as Christ to you;
pray that I may have the grace to
let you be my servant too.'              Richard A M Gillard   StF 611
Blessings  Sandra