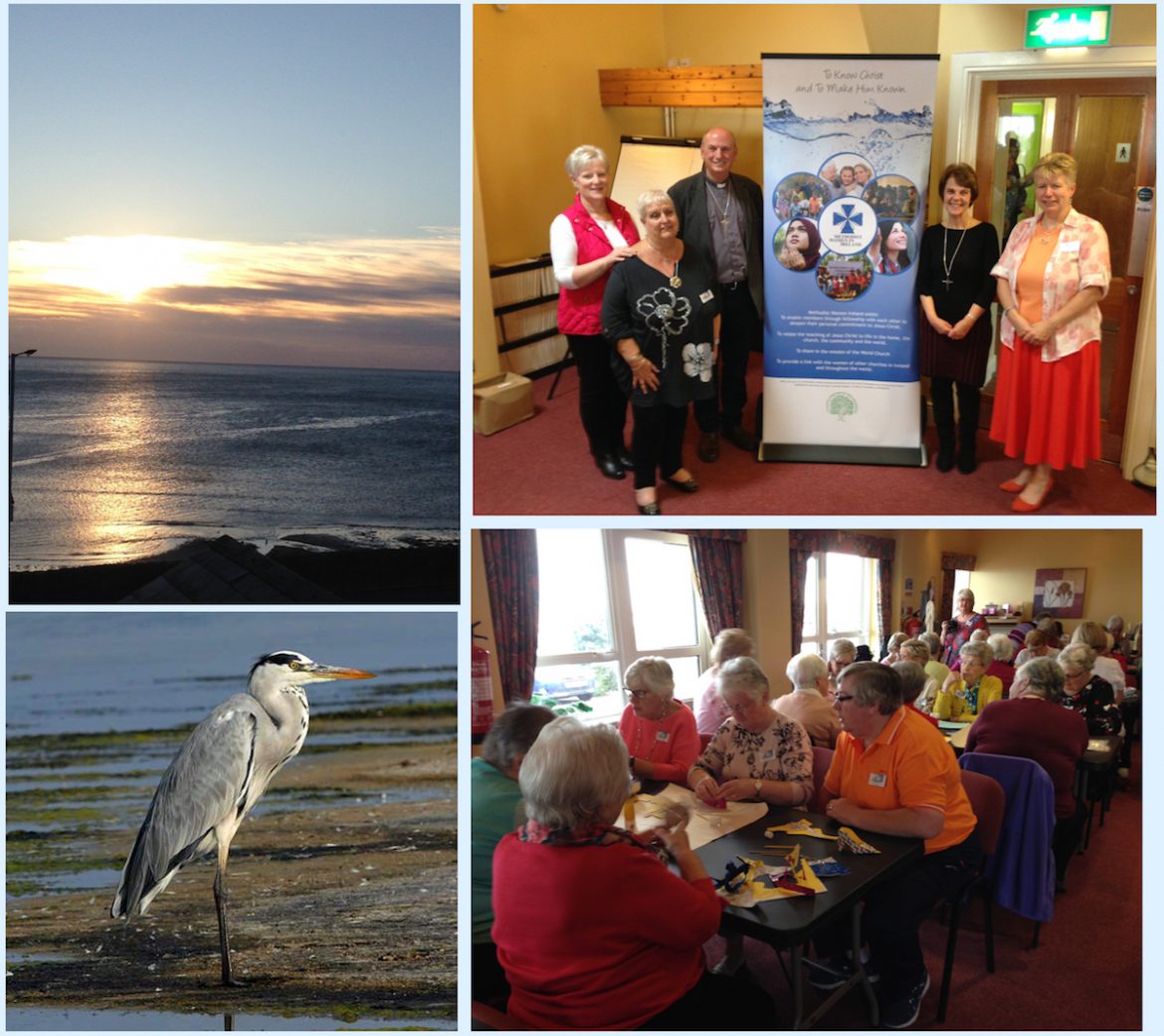 Last weekend I was treated to wonderful Irish hospitality in Newcastle County Down on the Eastern coast of Northern Ireland. The occasion that I attended along with our Finance Officer Nina Rawlins was the Methodist Women in Ireland biennial residential Fellowship Weekend.
The theme of the weekend, 'To be a pilgrim' was led by Jill Baker former Vice-President of Conference. We were reminded that pilgrimage is not necessarily about a long physical walk.
Christian pilgrimage is about our journey with God and we were encouraged to consider aspects of 'Departing', 'Journeying', 'Encountering' and 'Returning' placed into Biblical context.
On the Saturday afternoon we attended a creative workshop entitled 'Shoes for the journey', a fascinating trip through the history of shoes. We considered the type of shoes Martha and Mary may have worn during Jesus' visit and were given the opportunity to create a small shoe filled with sweets to give as a gift. The latter was not an easy task!
Nina and I were very fortunate to be allocated 'a room with a view' The sunrise pictured above was beautiful each day and we were able to see herons fishing off the shoreline.
The Mountains of Mourne formed a wonderful backdrop to the town.
'Oh, Mary this London's a wonderful sight
With the people here workin' by day and by night
They don't sow potatoes, nor barley, nor wheat
But there's gangs of them diggin' for gold in the street
At least when I asked them that's what I was told
So I just took a hand at this diggin' for gold
But for all that I found there I might as well be
Where the Mountains of Mourne sweep down to the sea' —-
(First two verses of an Old Irish Folk Song)
 Nina and I both thoroughly enjoyed the weekend and look forward to welcoming some of our friends from Ireland to the MWiB Swanwick Residential Weekend next April.
Blessings Sandra