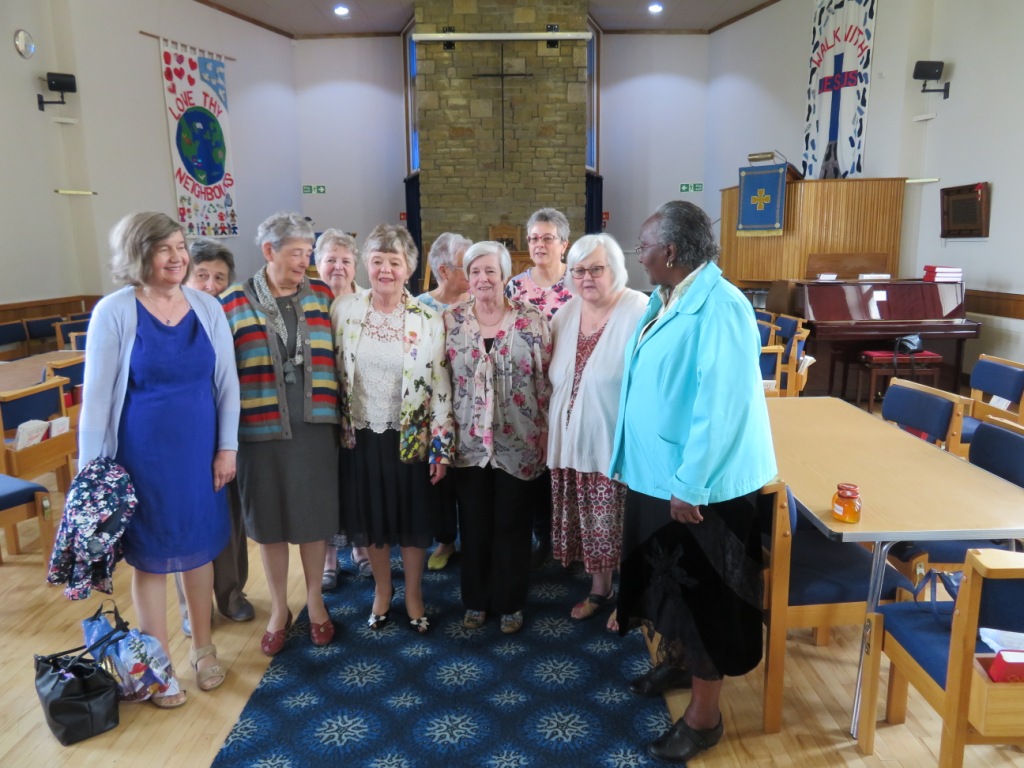 Scotland's District Day ~ 19 May 2019
Scotland's District Day in May was led by the Revd Jackie Bellfield on the theme of 'Those Who Wait'. To illustrate the theme, Jackie used the example of Abraham's wife Sarah, and Mary, the mother of Jesus.
In the morning Jackie took us through the story of Sarah, which she subtitled 'Finding God in Disappointment, Doubt and Delay'.  She told us how Sarah was waiting on God and that her story could be divided into: the calling, the fear, the longing, the visitors and the laughter.  Each section was expanded using the relevant Bible passage and some were illustrated with modern songs.  There was also time for discussion at some points.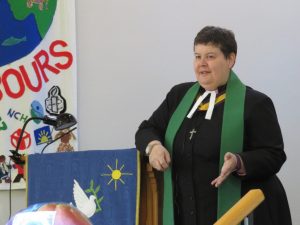 Revd Jackie Bellfield leading the District Day
During lunch there was a Bring and Buy stall which raised £155 for the school that we are building in the Congo.
After lunch we looked at Mary's story of waiting.  As part of this theme we were shown a video where some young children were left alone in a room with a marshmallow and told they could either eat it straight away, or not touch it and be given another one when the lady came back after a few minutes!  Most of us were wanting to eat the marshmallows straight off the screen, never mind the children!
Another video showed a young girl expressing how Mary might have felt, which was most thought provoking.  There was also group discussion about the fact that Mary lived under a cloud, so how do we cope with the clouds over our lives?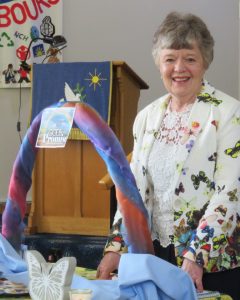 Scotland District President, Ann Caldwell
The day ended with Communion.
The only slightly disappointing thing was that numbers were lower than we would have liked as a certain royal couple booked that date for their wedding after our day had been arranged!