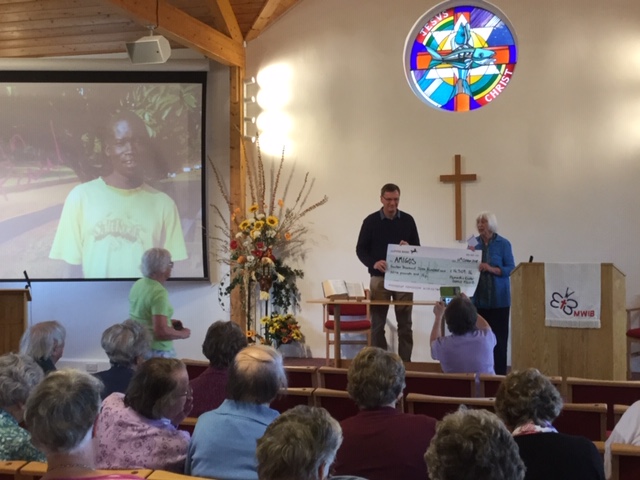 A rainy Thursday found 60+ MWiB-bers gathered at Wonford in Exeter for our District Day.
We shared an uplifting Communion Service led by Rev Graham Thompson [Chair of District] and Rev Ben Haslam of Wonford Church, during which Rev Jane Sperring was inducted as our new Vice-President.
Speakers came from Amigos [which empowers Ugandans to bring about sustainable and lasting change through education, vocational training, conservation farming and clean water] and from the Air Ambulance service, as well as our own home-grown Forum member Deborah Kirk.
Our President Di Smart presented a cheque for over £14,000 to Roger Bartlett of Amigos, at the end of our two-year association with them [pictured above]. Our next charity will be the Air Ambulance Services in the South West, and we look forward to this next challenge!
Many thanks to Wonford Methodist Church for their hospitality.