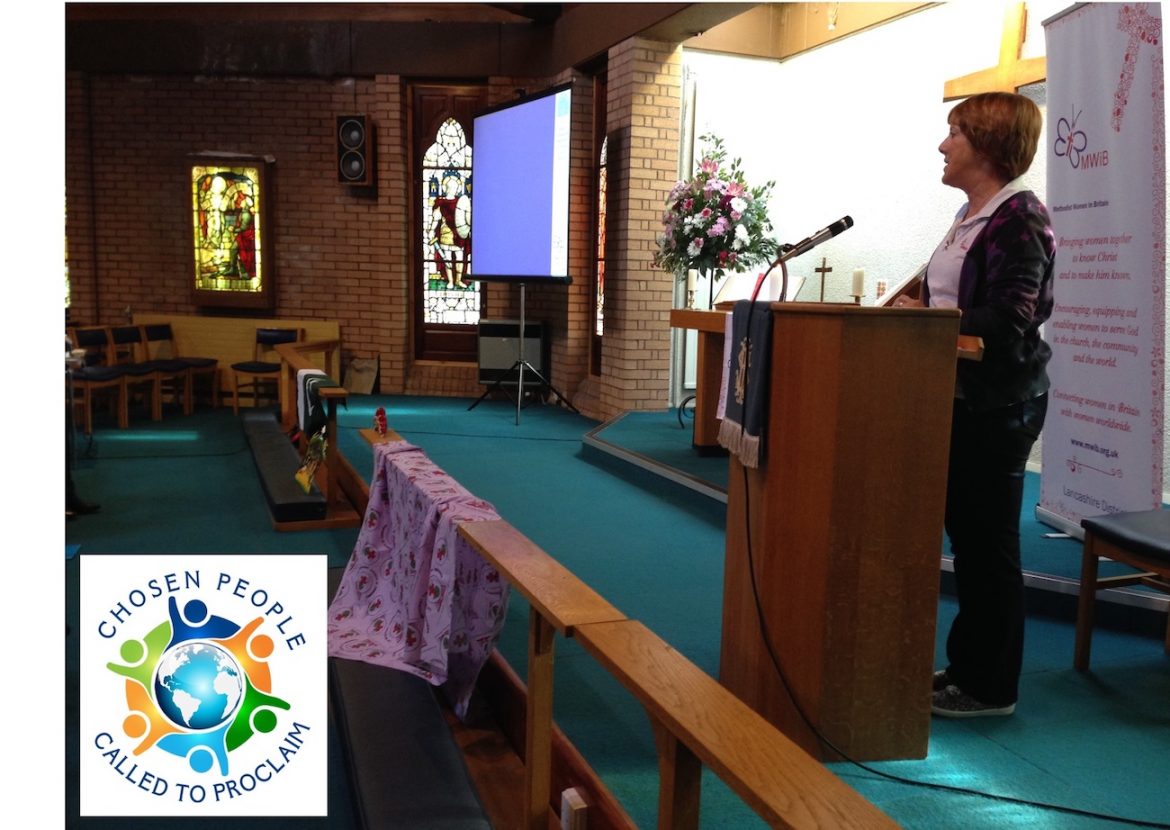 I'm writing this morning looking out at a rather cloudy day in Bedfordshire.
Fortunately for David and myself, last week's journey to Lincolnshire was in glorious sunshine which encouraged David to spend the day walking around a local beauty spot while I spent a lovely day with ladies of the Lincolnshire District at Louth Methodist Church.
Since 2006, the last Saturday in October has been designated as 'World Federation(WF) Day' by Methodist women within the UK to celebrate the founding of the World Federation of Methodist Women (WFMW) at the end of World War 11 by the Korean Christian Helen Kim.  The tradition of a WF day continued when Women's Network and the World Federation of Methodist and Uniting Church Women came under one umbrella to form Methodist Women in Britain.
Each year we gather together to study one of the UN Sustainable Development Goals (SDG's). In 2017 we looked at SDG 5 'Gender Equality' and this year SDG 4 'Quality Education'. SDG 4 – 'Seeks to ensure that everyone has access to free and qualityeducation, regardless of who they are or where they live.'
Recognising that we are a nationwide organisation, each year we have moved the location of this study day to different venues across the UK to enable women from a variety of Districts to attend. This year we piloted the idea of holding the study day in two venues simultaneously, Truro in the south and Blackburn in the north, both with the same agenda and purpose. The pilot has certainly been successful, both venues were fully subscribed and it is something that we aim to continue.
I travelled to Preston intending to catch an onward train to Blackburn but was thwarted once again by the Northern Rail strike! No trains to Blackburn before 9.39 – and only then if they weren't cancelled at the last minute! Fortunately, anticipating that this may happen Gillian Womersley, pictured above, very kindly arranged for two ladies to collect me from Preston station. Thank you Edith and Jane!
It was an excellent day giving all who attended plenty of food for thought. After the opening worship I led a Bible study which was followed by the keynote address by Jill Baker, Past Vice- President of Conference. After a hot lunch we divided into four groups to rotate around four excellent workshops.
I'd like to say a huge thank you to all who played their part in the organisation of these events at each location, to our World Federation Officer Carolyn Lawrence who managed to synchronise arrangements for both events and to Jude Simms who somehow managed to keep track of who was attending where and emailed the information accordingly.
Thank you one and all!
Blessings Sandra