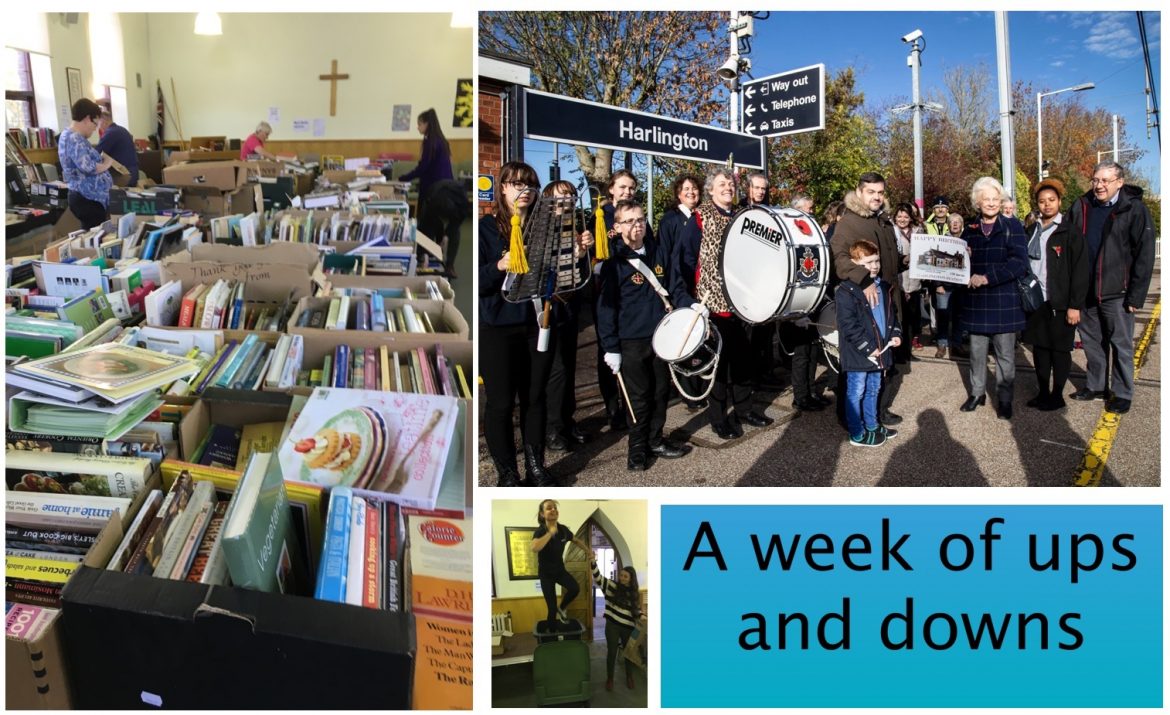 Last week has been interesting, and at times just a little frustrating. Following the World Federation Day at Blackburn, mentioned in my last blog, David and I stopped briefly in Cheshire to bring my mother home with us to Harlington giving Mum and I the opportunity to relax with one another for a few days.
Returning to Cheshire and the half term holidays we enjoyed a day catching up with grand-daughters Lily and Emily, giving a break in the revision for mock GCSE examinations.
Over the last few months the internet system in Cheshire had become slower and slower until it had reached the point that it was virtually at a standstill so David and I decided to investigate other providers.
The 'big switch' day arrived and the old provider switched off the supply to both phone and internet on Wed 31stOctober. We waited to be re-connected by the new provider, and waited, and waited —– and waited. The 'Big Switch turned into a 'Big Hitch' – no phone, no internet. Numerous mobile phone calls later we were eventually connected on Friday afternoon – oh the joys of technology!
Back at Harlington on Saturday morning, I was catching up on a few overdue gardening tasks when I heard the Boys Brigade band playing in the distance. Initially I assumed that it was a rehearsal for Remembrance Day, only to discover that it was an occasion to celebrate 150 years since the opening of the village railway station. Joining the instrumentalists pictured above is Nina our Methodist minister – hidden talents!
The day continued with another event for the village, the Annual Grand Booksale held by our local Methodist church. It was all hands to the plough with books, games, refreshments, the opportunity to catch up with friends and the inevitable clearing away, ably assisted by our young friend who ensured we could use the maximum capacity of the wheelie bin!
Certainly a week of ups and downs!
Blessings Sandra