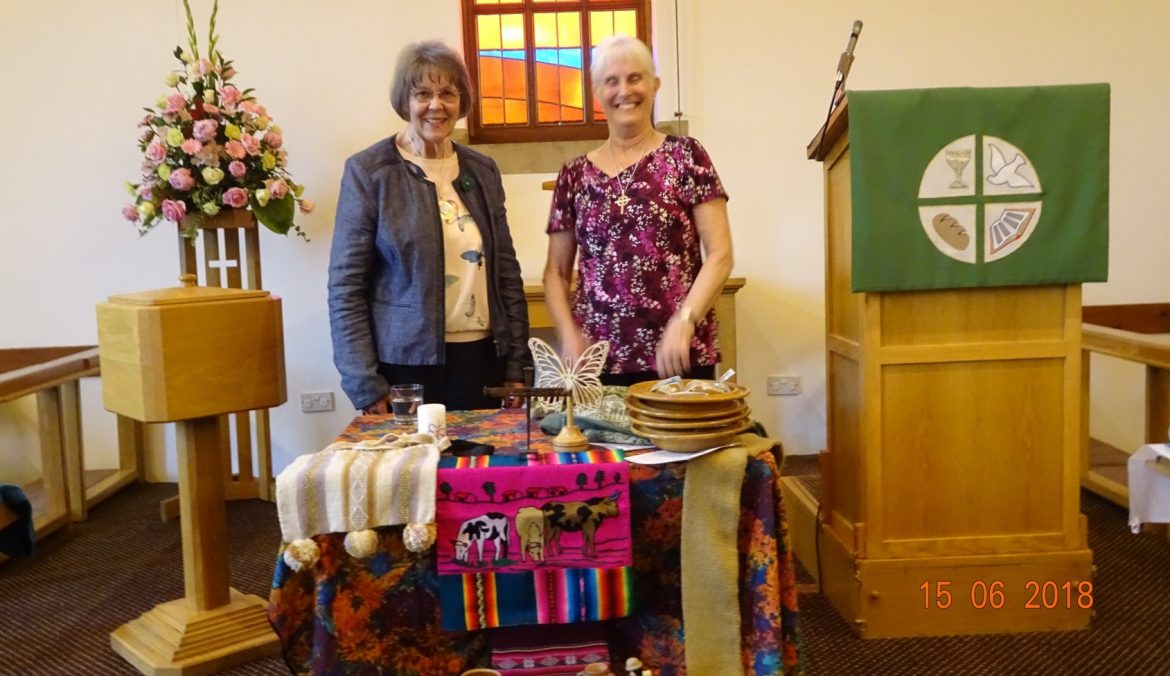 The New District launched the year with a Service of Celebration and Dedication on the 21st September led by Chairman of the District Rev Dr.Roger Walton preceded by a Finger buffet lunch.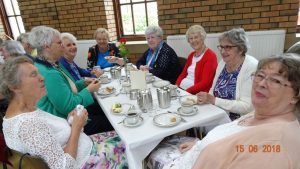 Left: lunch, before our celebration service

On the 13th October the first Forum meeting was held at Oxford Place in Leeds and we shared past experiences and ideas from both the old districts. A new programme was created but finding suitable venues in a District so big was a struggle.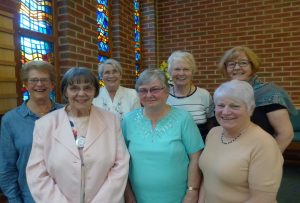 Left: Yorkshire West District MWiB Officers
Our first event was An Advent Preparation Day held at Ilkley. The weather was snowy with black ice but that did not deter our ladies – 40 members shared a wonderful  day of  fellowship, reflecting on the characters of the Christmas story .
On the 15th February, 75 people attended a full day event at Dalton, Huddersfield based on the Presidents Project "Let music do the talking", supporting the MHA's Pioneering music therapy service that is enhancing the quality of care for dementia sufferers resident in Methodist Homes. Chaplain Ted Britton spoke about MHA's commitment to providing chaplaincy and music therapy services through charitable giving and fund raising. In the afternoon we listened to a recital by the music therapists, and took part in a series of activities.
On the 19th April we held a film afternoon at Liversedge, watching the film Hidden Figures, the true story of three talented women of African-American origin and their individual struggles to be accepted and recognised for their roles and contributions to the success of the American space project. It was a very moving, thought provoking film.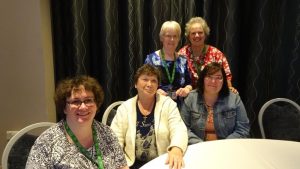 Left: Joint European Seminar, Belfast
In June a group of us went to Belfast to the 10th Joint Area European Seminar of the World Federation of Methodist and Uniting Church Women, and we will share our experiences with the District next February.
Our final event was on the 15th June when 70 people met with the Connexional President Sandra Goodwin [see main picture above] who shared her journey of faith and her current project in Bolivia, raising money for Tabita House. After Afternoon Tea we shared evening worship led by Sandra.
On 4th October we welcomed our new President Joy Coates at our Dedication Service, and we look forward to the coming year.
Janet Thompson (Yorkshire West Forum Rep)