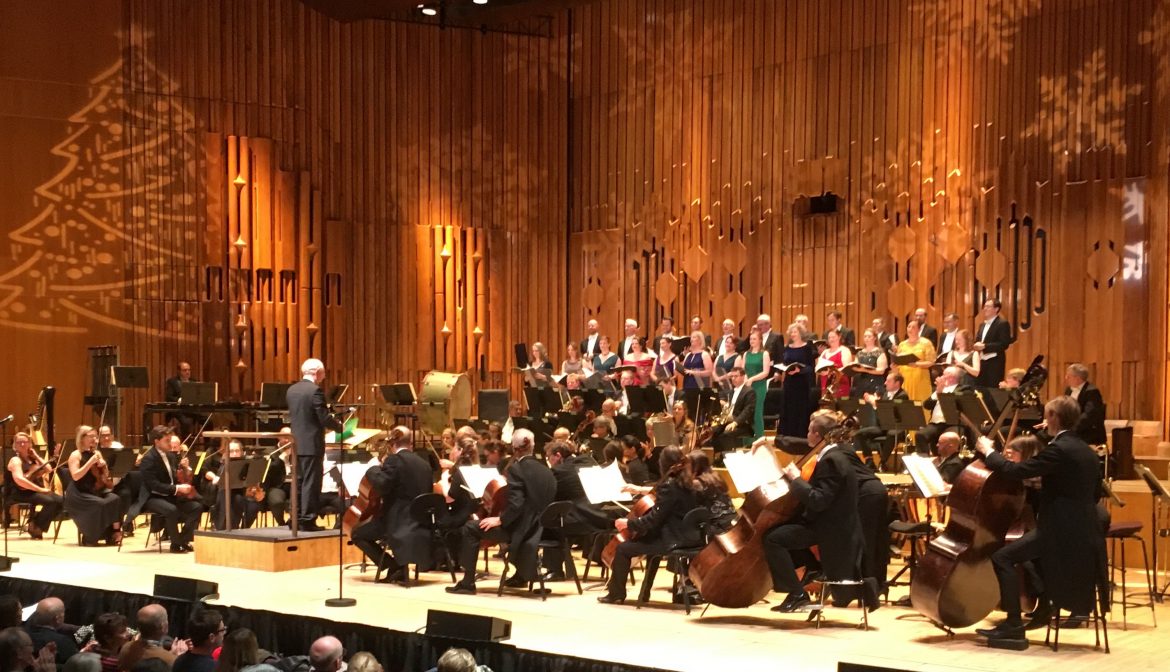 Last Saturday I experienced my first visit to the Barbican Hall in London to hear the BBC Singers accompanied by the BBC Concert Orchestra present 'A very Choral Christmas'. The Christmas season for me has always included singing dating right back to my days in the Junior school choir, Junior and Senior church choirs, NHS choirs and ecumenical choirs. When we heard that composers Bob Chilcott and John Rutter were presenting and conducting many of their own compositions we decided it was an event we just could not miss and despite getting absolutely drenched in pouring rain it was worth every drop! The concert was repeated at Saffron Hall where it was recorded for broadcast in 'Radio 3 in Concert'on Friday 21stDecember at 7.30 pm
https://www.bbc.co.uk/programmes/m0001p0z
Both composers have been closely connected to the 'King's Singers' over many years and this year marks the 100thFestival of Nine Lessons and Carols from King's College.
Sunday dawned with glorious sunshine and we walked down to our local Methodist Church in Harlington to join in our carol service where youngsters from the Friday 6 to 6 club talked us through the amazing events surrounding the birth of Christ in their own inimitable style.
Yet more music awaited us on Wednesday evening when we juggled between two invitations. Each year the Upper school in Harlington hosts an afternoon tea with entertainment for retired members of the village. David and I had received our first invitation this year so went along, before hot-footing it to the Middle School to hear 12 year old grandson Daniel play his guitar in the school Rock Band with their version of  'All I want for Christmas'.
We have a little more travelling to do over next few days but then, shopping and gift wrapping all done, it will be a time to relax and share with family, a time for giving and receiving. However, we also remember those for whom Christmas will be a lonely and challenging time.
Wishing you a blessed and peace-filled Christmas
 Sandra