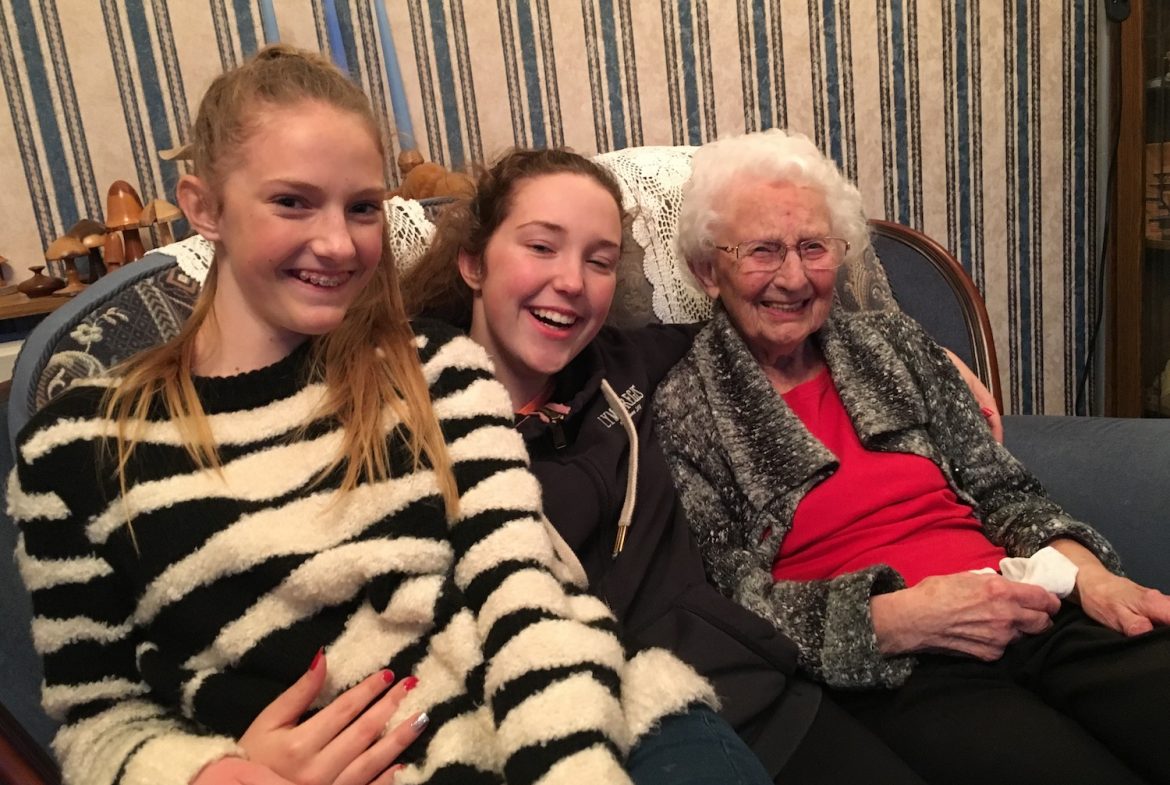 Since my last blog life has been somewhat hectic in a very pleasant sort of way.
Following the event at the Barbican (last blog), David and I gathered food and gifts together and headed to Nantwich in Cheshire for the first of our family Christmas gatherings.
On this occasion I was banned from the kitchen where David, Ruth and Becky between them produced an excellent Christmas dinner for ten while I kept the other family members entertained. I have to admit that I never realised until this point just how difficult it can be to keep one's nose out of the kitchen!
Back in Harlington for Christmas Day we attended the Christmas Day service after which I was allowed to be 'queen of the kitchen' once again and it was David's turn to entertain the family. A few days of family games and a jigsaw thrown in for good measure followed before we finally said goodbye to our guests in time to relax for the New Year.
Now, back once again in Cheshire, my two grand-daughters Emily and Lily are staying with me while my daughter Ruth and Mark take a few days away in York to celebrate their wedding anniversary. Pictured above with Mum – their great grandmother – we spent a lovely afternoon together. Today we're relaxing with a jigsaw and revision for GCSEs.
For a few hours during the festivities I was reminded very poignantly of the parable of the lost coin from Luke 15:8-10.
Just before going out on one occasion I opened the box where I normally keep my engagement ring only to discover it was missing. On returning to the house later I searched all the reasonable places, then between us we moved the bed, searched the seats in the sitting room, drawers, linen basket, took the u-bends off the drains, emptied the hoover bag, emptied the wheelie bins replacing the rubbish piece by piece. All to no avail! Finally, having exhausted all our ideas we went to bed still pondering where on earth it could be.
After a restless night I woke with a very heavy heart. Like the woman with her coin, this ring had a very special significance and in that sense was irreplaceable. I continued to search in corners, even in places I knew it couldn't really be. I decided that before it went dark I would even empty the garden compost bin, just in case!
We decided to have a quick and easy lunch of fishfingers and oven chips. David reached in the drawer for the oven gloves and something fell to the floor with a 'chink'. Bending down with a look of sheer amazement he picked up the ring!!
Hallelujah – rejoice with me!
Jesus said 'In the same way I tell you, there is rejoicing in the presence of the angels of God over one sinner who repents' Luke 15:10
Hallelujah what a Saviour!
A very happy and blessed new year to you all.  Sandra