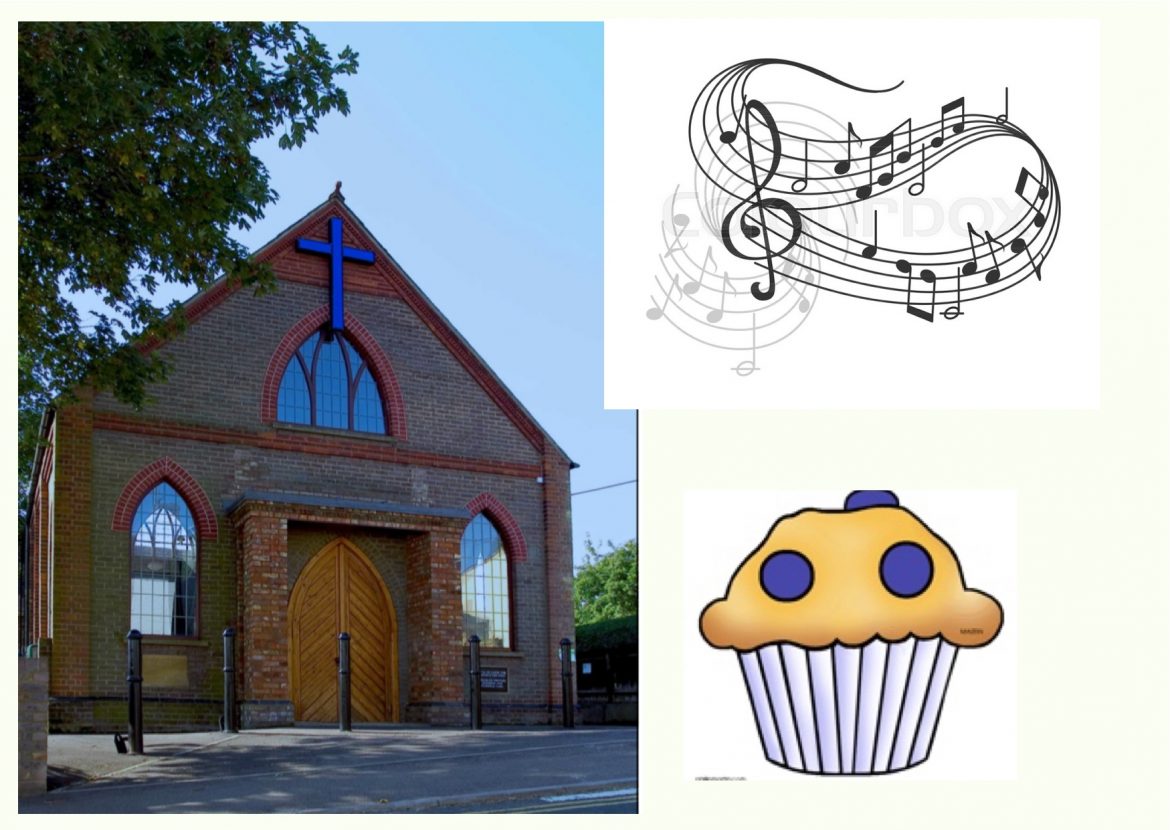 On the first Sunday of each month at our local Methodist Church in Harlington we hold a morning service entitled 'Come and See!' A 'local arrangement', it is a service where we are encouraged to do things differently and over the years the worship has taken many forms helping those gathered to express our faith in creative ways.
Having used 'Songs of Fellowship' and 'Hymns and Psalms' for many years, in the autumn of last year the Church Council agreed to invest in 'Singing the Faith' with its rich store of hymns, songs and music both old and new.
David and I were booked to lead the 'Come and See' service last Sunday and we chose to plan a 'Music and Muffins' service along the lines I had experienced in my former circuit in Cheshire. The general idea was to plan the theme of the worship choosing mostly hymns and songs that were new or unfamiliar to the congregation. Seated café-style around small tables, the first 15 mins were used to learn the unfamiliar tunes which enabled us to focus on the words rather than the music during worship. Tea, coffee and cold drinks were shared with 'cake' and conversation before we quietened our minds to focus on our act of worship.
We had printed the order of service with the title 'Music and Muffins' and a picture of the muffin shown above. Having telephoned the supermarkets we were assured by one store that there would be a really good selection if we arrived early on the Saturday morning. David duly set off from the village through the snow only to be greeted with the news 'sorry sir, the deliveries have all been delayed and we don't know what will arrive and when'. Collecting the one packet of 4 muffins remaining on the shelf, David bought a selection of slab cakes to share – a good compromise but not quite the same!
All was not lost however, one of our members brought along with him a batch of home baked, gluten and dairy free chocolate muffins to share – fantastic!
Needless to say, on Sunday night all the snow was washed away by the rain – I feel at times that God has a wonderful sense of humour!
Blessings Sandra