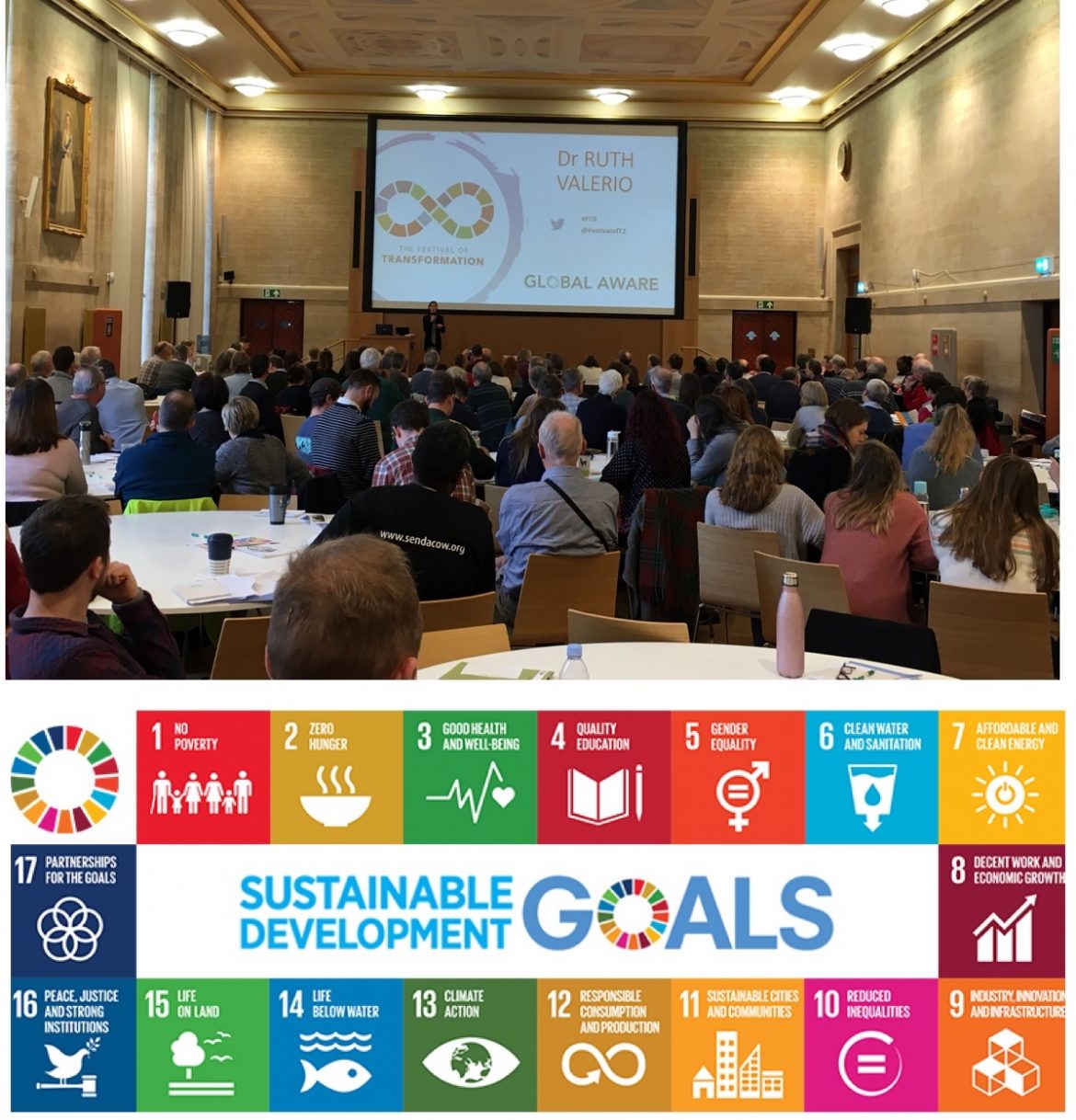 On Saturday 9thFebruary Jude Simms, Hilary Evans and I battled against wind and rain to travel to the City Hall in Bristol to represent Methodist Women in Britain at the "Festival of Transformation'.
Hosted by 'Global Aware Bristol' the event brought together a wide variety of Christian charitable organisations who aim to 'make a difference' at home and overseas to those living in life threatening poverty.
In the year 2000 the United Nations set ten development goals with the aim of reducing global poverty, improve education, healthcare and promote sustainable living. (MDG's). In 2015 the UN assessed the progress made and expanded the original goals to include targets and a wider remit resulting in the sustainable development goals to be achieved by 2030. (SDG's).
The SDG's underpin much of the work carried out by MWiB, especially through our membership of the World Federation (WFMuCW) and through our links with the World Church Relationships Team. At the Festival It was really encouraging to meet other like-minded organisations, to share stories and ideas, listen to inspiring speakers and look at the way forward.
The enormity of the task ahead in terms of achieving the goals is mind-blowing and sometimes the things we do seem to be a mere drop in the ocean, but when we see the real need of our brothers and sisters across our world 'to do nothing' is not an option.
'We accomplish in our lifetime only a tiny fraction of the magnificent enterprise that is God's work. …….. We cannot do everything, and there is a sense of liberation in that. This enables us to do something, and to do it very well.'   Oscar Remero
Having visited many Districts across the Connexion I know that much work is being done in raising awareness and support in a huge variety of ways. A huge thank you to you all and keep up the good work!
Blessings Sandra