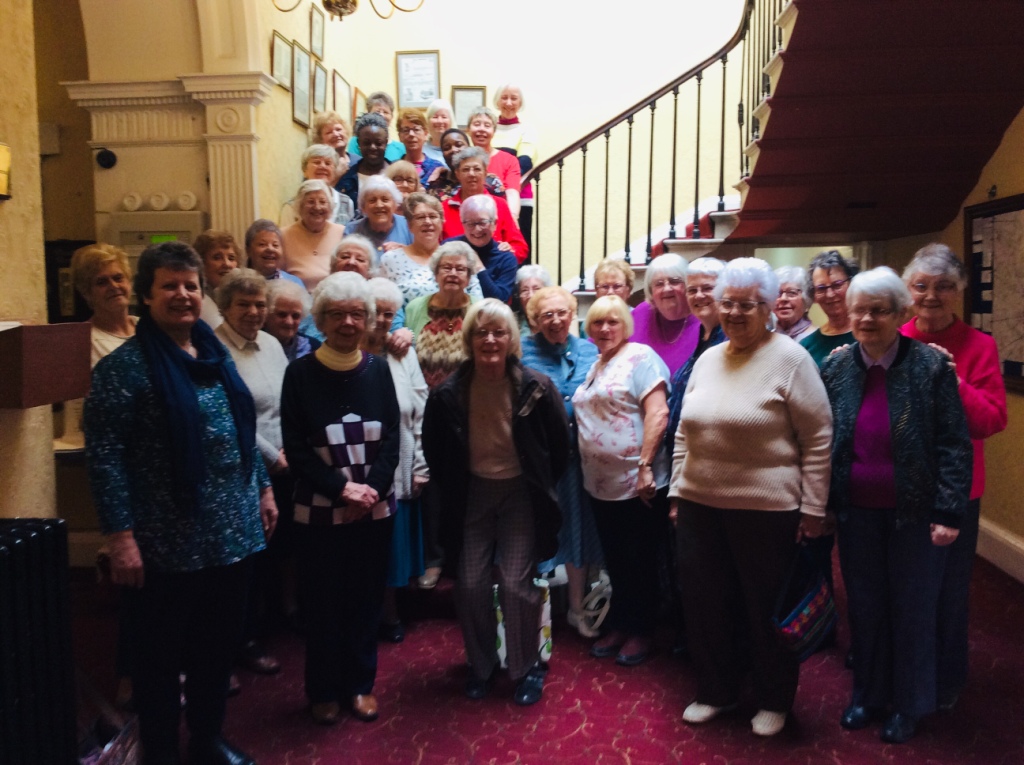 Chester and Stoke-on-Trent District MWiB Conference
Our District Conference was held at Willersley Castle in Hotel in Cromford, Derbyshire from 11th to 13th March. Anne Browse guided our thoughts on 'Kingfisher Moments – Glimpsing God' and we shared time together considering what might be called 'kingfisher moments', when we have found ourselves surprised and encouraged on our journey through life and sustained by faith and by glimpses of God. There were times of sharing our own 'kingfisher moments', times of reflection and listening.
During the Tuesday morning we were encouraged to be creative: to colour, to make mats with colourful beads, to make bookmarks as we thought about 'Glimpsing God in Creation' and then 'Glimpsing God in Christ'. The stormy weather thankfully cleared for our free afternoon, only to resume that evening! We enjoyed time together when we were entertained by our own members with poems, sketches and songs.
On our final morning we thought about 'Glimpsing God in Chaos' and 'Glimpsing God in Communion'. The devotions throughout the conference were led ably by women from our various circuits.
Thank you, Anne. What a wonderful time of fellowship we shared, and you gave us much to think about as we returned home.