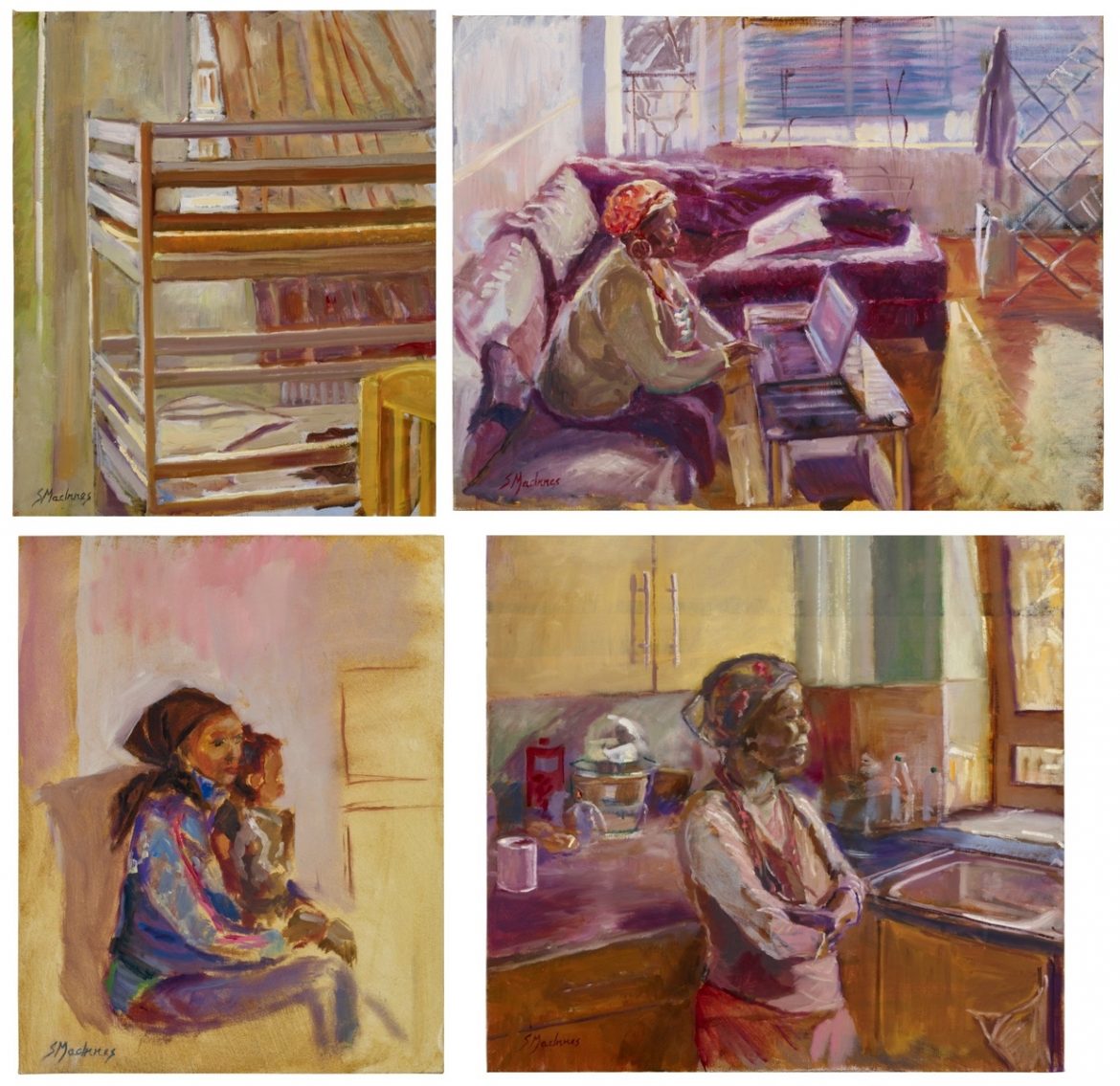 'Mummies Republic' is a church community of women and their pre-school and primary age children based at the South London Mission. Encouraged and led by Winnie Baffoe, a Methodist Venture FX Pioneer, the women meet together to share their faith, life experiences and concerns. The women are mainly from single unit households with little or no wider social network.
In an email to me Winnie says 'The London Borough of Southwark was one of the first to experience the roll out of Universal Credit (UC), and two years later the effects have been tragic and tiresome.  The process of UC leaves people feeling silenced and invisible.' she continued 'We felt that an alternative was to enable a platform for the women to share their experiences.  We therefore have through sheer miracle, an opportunity to stage a play in parliament'.
Enabled by Neil Coyle MP for Bermondsley and Southwark, the Methodist Circuit and supported by a number of agencies including MWiB the event took place last Tuesday in the Jubilee Room in the Houses of Parliament.
The play, built around the idea of a television game show is called 'The Vortex' and demonstrates the difficulty and many of the 'no win' issues involved with the way that the Universal Credit scheme is being rolled out.
Three members of 'Mummies Republic', with great courage recounted their real- life experiences of trying to 'speak' to a real person rather than converse via phone or internet (if access to either was feasible) juggling work, childcare and accommodation, facing eviction and visits to foodbanks when the UC system fails, multiple problems leading to a 'no win' situation not of their making.
I felt very privileged to have had the opportunity to attend the event and pray that Winnie's plan to take the play on a mini-tour comes to fruition.
Many of you will remember Rachel Lampard, leader of the Joint Public Issues Team, speaking very eloquently at Swanwick about the issues caused by the roll out of UC, if your craftivist napkin is still in progress I encourage you to keep going!
The images above were painted as a result of line drawings made during home visits to members of Mummies Republic by artist Susanna MacInnes. Each image comes with an underlying real-life story of the effects of UC. The image of the bunk beds and cot tell of the struggle experienced by a GCSE student trying to study with very little sleep on a hard-based top bunk, the same age as my grand-daughter Emily, I ponder on the systems in place which have such a profound effect on each child's life chances.
'One human family God has made, and all for each to care.
One world to be the home of all, with all it's wealth to share.' StF 687
Blessings,  Sandra