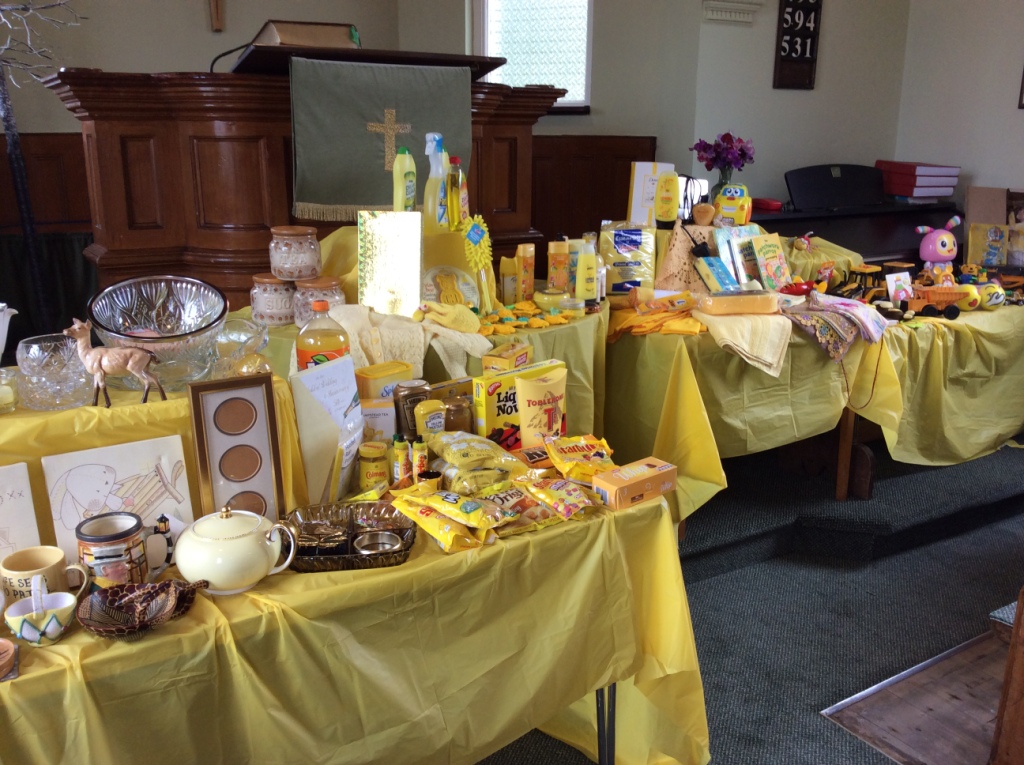 Chester and Stoke-on-Trent District MWiB
Rainbow Fair – Summer Event
On the wettest Saturday of the summer we held our 'Rainbow Fair' at Broomhall and Sound Methodist Church, one of our lovely rural chapels in the Cheshire South Circuit. Unable to use the field, we set up stalls inside and there was just room! Each circuit was given a colour for their stall and the variety and quantity of items on the stalls were amazing.
There were cakes and cream teas aplenty to brighten up a dismal day. It was indeed a day of fun and fellowship.
The proceeds, £597, were for the President's Project, 'Hope for Justice', a charity which deals with the issue of Modern Day Slavery.