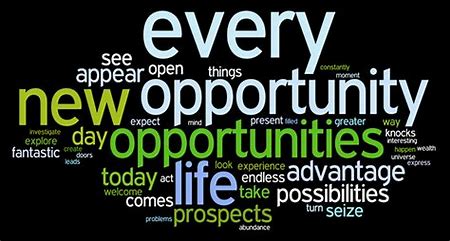 I think I have always tried to recognise and consider opportunities which have come to me. Sometimes I have shied away from things which seem outside my experience at any given time, or which do not appear to 'fit' my profile, interests or skills. Mostly though, I have responded saying 'I'll give it a go'. On occasions that has been after a number of 'callings in the night', that little niggling voice that won't go away and prompts even when one doesn't think one is interested. So, I have been led to quite a number of experiences and responsibilities which I had not intended, or set out to achieve.
My current role for MWiB is one example of 'the voice in the night'. It is bringing with it other opportunities of which I had not dreamed of, or in any way expected. These include the chances to visit other parts of the country, and the world, which I am not very familiar with, and learn something of their environment and history; to talk with people in churches and beyond about a range of interesting topics; to open my mind, as well as my heart and emotions to situations I was only aware of from a distance, such as the impacts of homelessness, migrancy and human trafficking. My thoughts are being challenged as I try to put into words something of my reactions and attitudes for audiences.
I am not conscious that justice and fairness were topics of conversation when I was growing up, but the whole atmosphere of our family made me aware of treating everyone with respect and being polite, even when it was difficult because of another's state of cleanliness or attitude. There have been moments over the recent months when I have reflected on these things and been grateful for those early influences. Overall however, to date this role is proving an energising, if at times tiring role. It prompts me to think in fresh ways, to tackle journeys with anticipation, to endeavour to listen carefully and to respond with caring intentions. I find I am enjoying it.
It seems incredibly that I have now been part of MWiB's Executive for over a year, and the 'rolling programme' of Executive members is seeking the next person to fulfil the role of Vice President/President. The advert invites interest and applications. I hope you have seen this opportunity. If you have missed it, it can be found within the most recent newsletter on the MWiB website [www.mwib.org.uk] as well as in the 'Magnet' magazine amongst other places.
We are also seeking the next World Federation Officer [similarly advertised] who will be part of MWiB's Executive, but will also be the President of the British Unit of the Federation. This exciting role would suit someone with an interest in world affairs, and be well supported by the Executive team. They will be appointed officially at Gothenburg in August 2021.
Finally, we are seeking a new Resources Officer to maintain and deal with merchandise.
Each of these roles offers new opportunities. Please consider whether one of them could be a role for you, and also pass on the information [with an encouraging word] to anyone you know who might be able to fulfil requirements. I am very willing to talk to anyone who would like to know a bit more. Please join me in prayer that the 'little voice in the night' will prompt the next generation of team players.