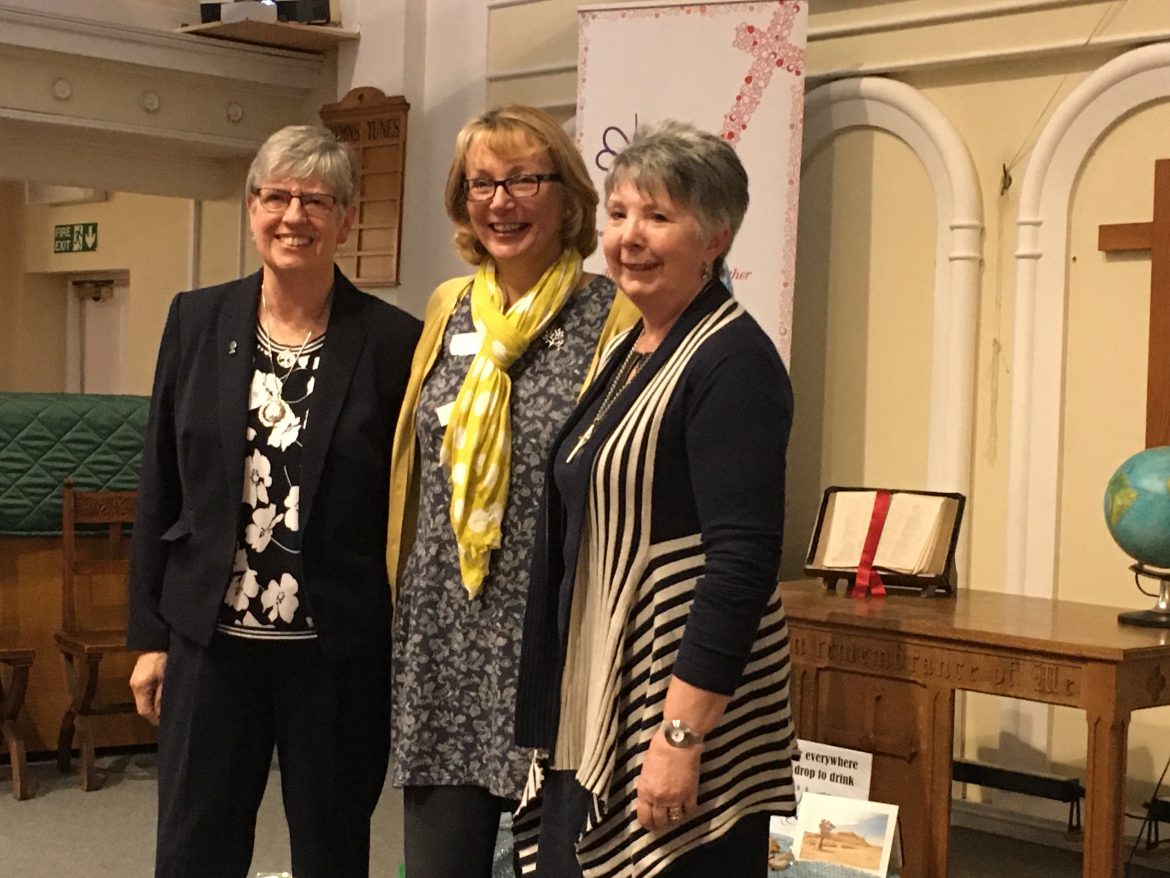 World Federation Day 2019 – download bible study and keynote speaker notes here.
Two concurrent World Federation Day events were held in Braintree and Darlington on Saturday 26th October in this, the World Federation's 80th Anniversary year.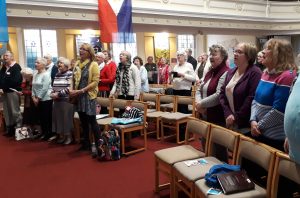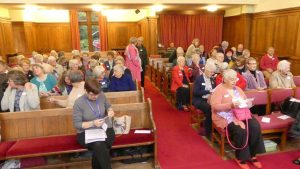 The congregation at Braintree…          and Darlington
Around 70 people met at Elm Ridge Methodist Church in Darlington, and more than 40 at Christchurch in Braintree, to consider Sustainable Development Goal 6, looking at the joint issues of accessibility of clean water and provision of sanitation systems for all people.
Participants were warmly welcomed to each venue by the local hosts, who also led opening worship and prayers. MWiB Communications Officer Jude Simms presented the Bible Study in Darlington, looking at the importance of water in creation and issues of justice and provision for the poor highlighted in the Old Testament, while in Braintree Carolyn Lawrence, World Federation Officer, led a study on 'Living Water', based on the story of the woman at the well in John's gospel. This was followed by a Keynote Address from MWiB President Hilary Evans (Braintree) and Vice President Sandra Goodwin (Darlington) based on information provided by the charity WaterAid.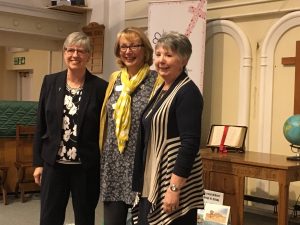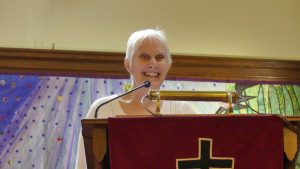 World President Alison Judd, Area Vice                                 MWiB Vice President Sandra Goodwin,
President Carolyn Lawrence, and MWiB                               keynote speaker at Darlington
President Hilary Evans, at Braintree
After a hot lunch provided by our hosts, participants visited three short workshop sessions. In Braintree: "Wherever the river flows, life will flourish" (led by Matt Forsyth of All We Can, pictured below left); "Toilets, Taps and Teaching" (Madeleine Cooter-Baker, Toilet Twinning); and "Let Justice Roll Like Rivers" (Chris Rose, Amos Trust). In Darlington the All We Can workshop was led by our British Helen Kim Scholar Rachel Allison, and Toilet Twinning by Michelle Carlisle (pictured below right), while the third workshop, "The Transforming Power of Water" was led by David Horncastle of WellFound. We heard about the work of these four organisations, including stories of real people for whom simple provision of the things we take for granted, like clean, safe drinking  water, decent toilets, and hand-washing facilities, has literally saved and transformed lives, and participants went away with lots of ideas and resources to take back to their churches and groups.
The day finished with worship together, led by World Federation President Alison Judd (Braintree) and MWiB Finance Officer Nina Rawlins (Darlington), before tea, cake, and departures.
Download:
WF Day 2019 – Bible Study Handout – Braintree
WF Day 2019 – Bible Study Handout – Darlington