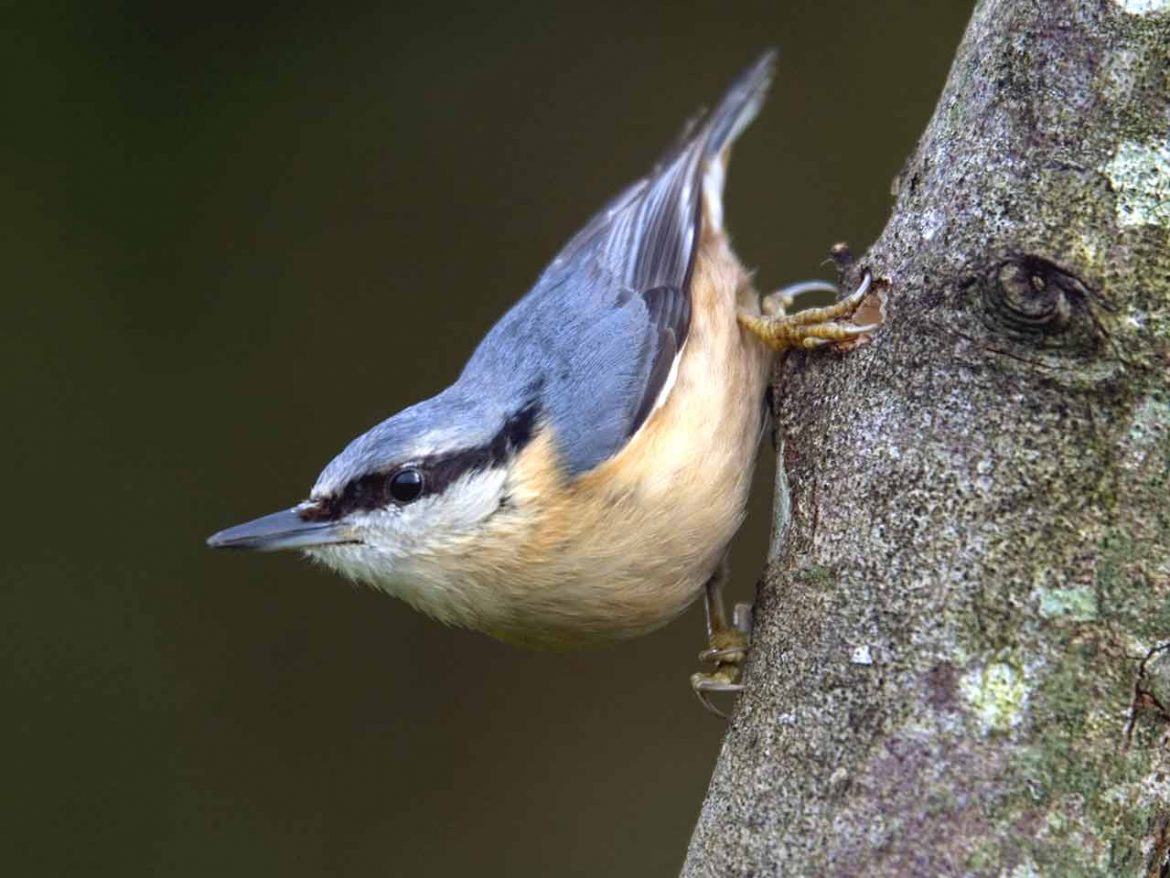 Most of the past week was, if I'm honest, quite pleasant. The sunny days drew me to my somewhat neglected garden for a couple of hours each day and we are beginning to see the difference some loving care makes. Jobs we have either been putting off, or which have been put on hold due to weather or general 'busyness' are starting to be given attention. So, all of that brings some sense of satisfaction, although there is a way to go. We are trying to pace ourselves as no one knows how long this present isolating will need to last.
Part of our now daily routine is a morning coffee together usually entertained by the birds outside the window enjoying the nearly used winter store of peanuts and seeds. One regular visitor has been a nuthatch. I love the way they seem to hang upside down precariously, and have a cheeky look around. They have been a personal favourite since I first saw them when we spent a year in Princeton in the early 1970's where they would come onto the balcony of our apartment to claim seeds.
Added into that mix have appeared a couple of opportunities needing responses, and with short deadlines, so there has been some mental challenge and need to communicate with others to make what are hopefully effective responses. That has been a bonus as it stimulated motivation, and prevented the danger of sliding into laziness.
I have begun to limit my interactions with social media, and am becoming more selective about the articles I read. However, we very much enjoyed the service from Wesley's Chapel yesterday [Sunday] and were inspired, and moved, by Rev. Jennifer Smith's words.
Those of you who had booked to go to the Annual Swanwick weekend should have received a message with some thoughts from Jill Baker and Fiona Kendall. There is much there to reflect on and to maintain and sustain our hope. I'm sure you will enjoy reading their words.
I also commend to you the All we Can posts. The team are working hard to help keep spirits up, as they make individual contributions from their homes, varying the content of each days offering to keep interest alive.
I know I have mentioned once or twice concerns for those who are in less than happy situations, and some of you will have seen my posts reminding about the #Thursdayinblack campaign to make more people aware of the dangers of sexual and gender based violence. Perhaps now is a good time to consider designing and making a panel for the WCC Waterfall. You can find the details at www.oikoumene.org under Thursdays in Black and global exhibit. Or, just type Thursdays in Black Waterfall into your 'search' facility and the site should come up, and there are a few examples to help your creative ideas. I'm hoping the WCC will bring the completed tapestry to Gothenburg in August 2021. Panels can be made in many ways, so for those who are not 'stitchers', perhaps consider using fabric paints or fabric glue to join design pieces. It would be great to see photos of your panels so we can try and spot the ones we know in the finished piece. We hope to have a display beside our stand at Methodist Conference – we'll see what happens.
As another week of strangeness begins let's keep the candles of hope burning in our windows, along with our prayers for those we know and those we don't know.
May you all remain safe and held in God's hand.