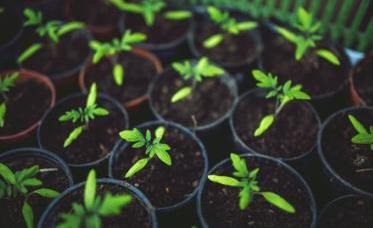 A collection of positive stories of growth from churches and groups across Britain and from our global Methodist Church Partners.
The 2020 Methodist Conference MWiB Fringe Event, planned in partnership with the Methodist Church's Global Relationships Team, was to be in the form of round-table discussions on the theme of 'growth', with stories from visiting Mission Partners and other World Church visitors as well as opportunity for those attending the event to share what was happening in their own places. However, the event was cancelled due to Covid-19, and instead we gathered together a collection of written stories from Britain and around the world which were then made available online and via social media, two or three for each day of the Methodist Conference (25th June – 2nd July 2020).
You can download a pdf of each day's stories below. We hope that reading these stories you will be encouraged to see and celebrate the 'Signs of Kingdom Growth' in your own church and community.
                                          Getting Messy (The Channel Islands); Going Green (Romsey, UK)
Friday 26th June
           Today's stories are all from the Birmingham District, UK:
                                          Going Green for God; Bacon Buttie Brilliance; Go for Ghana
Saturday 27th June
       Today's stories: Creativity in Communicating the Gospel (Sierra Leone);
                                          Real Care, Deepening Relationships (Lincolnshire, UK); Young and Old Together (Ilkley, UK)
                                          Kingly Rule (Zambia)
Monday 29th June
        Today's stories: Grace Place (Newcastle upon Tyne, UK); Wellspring and In Together
                                          (Manchester and Stockport, UK); Breaking Bread at the Kitchen Table (Venezuela)
Tuesday 30th June 
      Today's stories: Blessings in Brazil; Online and Alive! (Isle of Man, UK);
                                          Hi-Vis Hallelujah! (Lancashire, UK)
Wednesday 1st July
      Today's stories: Giving Starts with a Drop and Turns into a Spring (China);
                                          Open Book, Open Prayer, Open Hearts (Longwell Green, UK)