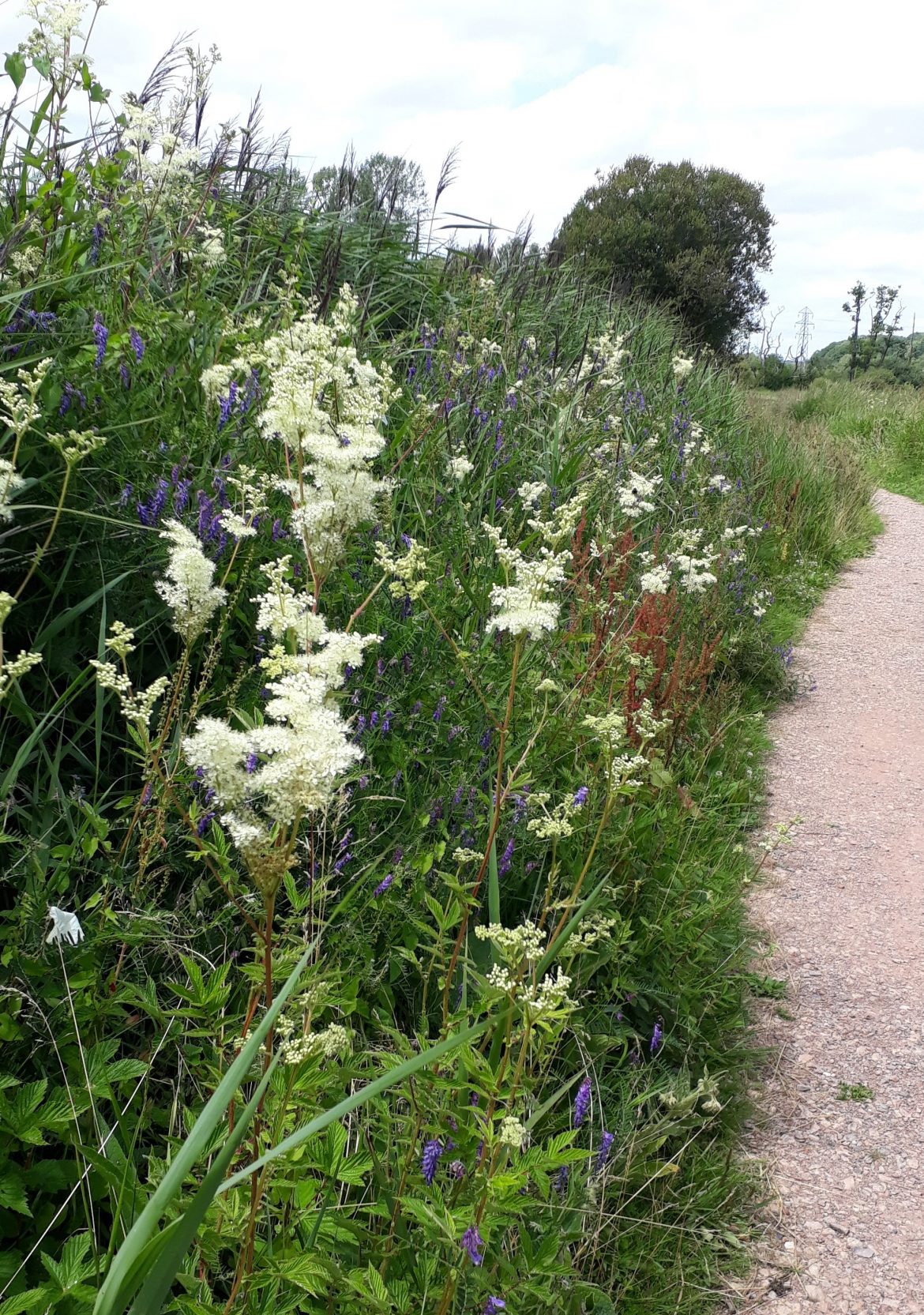 Which way today? That's often the question as we set off for a walk.
One of our favourites is to the local water meadows, now officially designated as such.
So, I thought I would try and share with you something of our most recent visit there:
Left and down the hill a few hundred yards,
Over the stile, mind the brambles!
Into the farmers field where he leaves ancient machinery.
Cows there too today, maybe twenty. Two turn to watch us
As we negotiate their 'pancakes'.
Another stile almost blocked by hay bales.
Keep into the hedge as cars pass along to stile three.
'I'm glad I wore shoes, not sandals'.
'I'm pleased I didn't wear shorts'.
'It's grown so much in two weeks!'
It's just passable, but mind the prickles.
This section, left to itself where wild flowers grow –
Ragwort, cow parsley, poppies, meadowsweet
To name just a few.
The path widens. Two can walk together.
The canal less plant filled, with lillies
Holding their yellow heads above the water
While an unseen bird loudly warns of our presence.
Where paths cross we turn into the water meadows
Stark and bare a few dead trees rise above the dense foliage.
Then through the gate still bearing the 'Nesting birds' sign.
We hear geese as they perform a fly past,
and a shriek of panic somewhere hidden. A coot?
A myriad dragonflies fly low in front of us
Seeming to lead us onward, brilliant blue flashes
Between the overbearing reeds lining the path now.
Six, eight foot of them bow in unison to the wind
As if swaying in a rhythmic dance.
The viewing platform reveals plenty of ducks today,
With coots, and there – an egret!
Retracing our steps along the flower strewn pathways
Billowing with purple vetch and fluffy meadowsweet.
A gorgeous pairing.
A small reddish bird calls and flits before us;
'I think that was a Cetti's warbler', Wow!
We climb the steep path from the cross path point
To complete our route, passing a few other wanderers.
Some nod, others speak, a few avoid eye contact
And I wonder about their mental state
But hope that being close to nature will support them.
Home again. Cup of Tea?