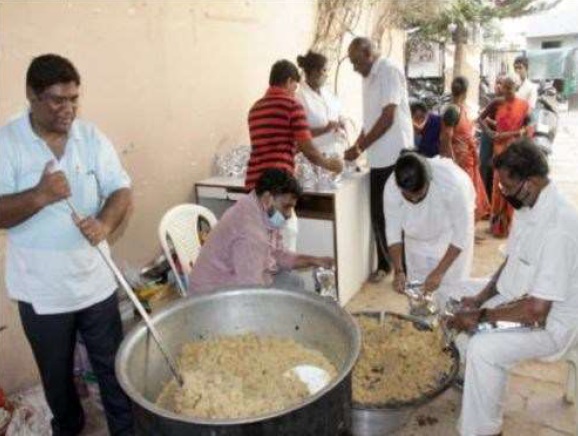 A simple act of worship to raise awareness of how Covid-19 has affected some of our World Church
Partners, and how the Global Relationships Team is responding to new and increased needs.
Introduction
This is a year unlike any other! Due to the Coronavirus pandemic and the ensuing
lockdown, our 2020 Easter Offering services have sadly had to be postponed. We hope that
the resources on the theme 'Into all the world' will be used next Spring so that none of the
time spent in preparation nor the resources in printing will be wasted.
In consultation with the Global Relationships team, we at Methodist Women in Britain felt
it may be helpful to produce a simple act of worship that could be printed off and used
during the Autumn by individuals in their homes if they are shielding, by small groups
together or more generally by churches and circuits as restrictions continue to ease. The
idea is that we raise awareness of how Covid-19 has affected some of our World Church
Partners, discover how grants from the World Mission Fund have been helping people in
our partner churches, learn how we can pray for our sisters and brothers affected by this
virus and to encourage giving to this fund which won't this year receive the usual generous
donations from the Easter Offering Service. We suggest that alongside the distribution of
this act of worship, you give out some Easter Offering donation envelopes to encourage
people to give to the World Mission Fund as they are able. Financial advice is appended on
the end of this service outline.
The Coronavirus outbreak has affected us all in different ways but for those around the
world already struggling to make ends meet and living in densely populated areas where
social distancing is an impossibility, the virus has made already difficult situations almost
unbearable. The Methodist Church in Britain continues to support its partners in this time
of epidemic: in solidarity, prayer and financial support for their work. To date since the
beginning of a global lockdown in March, the World Mission Fund has dispersed over
£500,000 in support for the work of our global partners and continues to offer help where it
is needed.
Download the service here