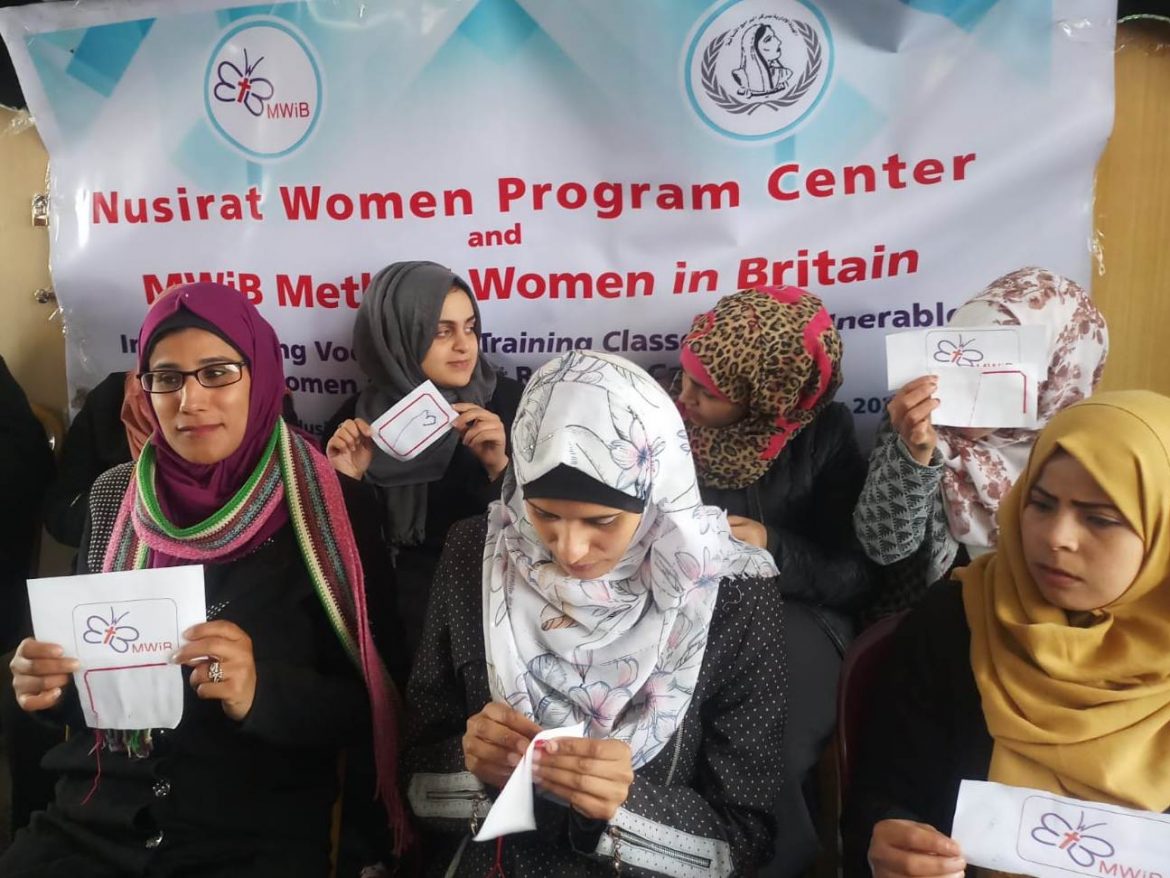 In connexional year 2019/20, MWiB awarded more than £27,000 in gifts, grants and bursaries – here's where the money went.
Empowerment Gifts
Fifteen applications were received, and a total of £10,000 was divided between ten projects working to empower women and girls overseas:
¤ Quick Impact Women's Project, Liberia:     £1,500
A project training women who are often primary bread winners to produce goods such as soap, perfume, bleach etc, then to give them seed money to start small businesses. This project is featured in our 2019-2020 Annual Review.
¤ The Shalom Project, Sri Lanka:     £1,500
The project has already helped women widowed by the civil war, firstly in befriending, then in offering psychological help. This Empowerment Gift provided women with chickens to lay eggs which they can sell, giving them a means of earning an income and helping them become self sufficient.
¤ Hairdressing project, Uganda:     £500
Training for 13-20 year old single parents to enable them to support their families.
¤ Africa Greater Life Mission, Uganda:     £500
Vocational training for women to make reusable sanitary pads; some of these will enable girls to stay in school during their monthly period, and engage in unbroken education.
¤ Empowering Widows and Guardians of Orphans, Zimbabwe:     £1,500
Training for women to make bricks so they can sell them to support their families.  The money given was used to buy tools and materials, including wheelbarrows, moulds, and cement.
¤ Deaconess training programme, Nigeria:     £500
Funding for accommodationg, transport and fees for a deaconess to undertake an eight week training course in Montessori education, so that she can then go on to train others.
¤ Extra Mile, Sierra Leone:     £1,000
Funding to provide reading and writing classes for twenty girls and women, aged 11–60 years.
¤ Chodort Training Centre, Zambia:     £1,000
This Empowerment Gift provided training and materials for 30 women in making reusable sanitary pads. These products will enable girls and women to stay in work and school during their monthly period.
¤ House of Emergency Love and Peace, Japan:     £1,500
HELP is an emergency shelter for women and children, victims of violence or escaping from prostitution.
¤ Jameli Clinic, The Gambia:     £500
To provide training for a nurse/manager which in turn will enable him to train others providing maternity services for an outpatient clinic.
Hearing Impairment Legacy Fund
An Empowerment Gift application was received from the Nusirat Women's Project in Gaza, working with young deaf women in the Nusirat refugee camp, and it was felt appropriate instead to award a grant from the Hearing Impairment legacy money. A gift of £5,000 was given to provide training in sewing, embroidery and other skills to enable the women to live more independently.
Social and Community Action Grants
MWiB provides funding for local projects around the Connexion, aimed at fostering interest and involvement in social and community action, and encouraging new projects that fill a local community need. The total awarded in SCA Grants in 2019/20 was £4,150.
Enabling Grants
One Enabling Grant of £500 was awarded to the 1st Ryton Girls Brigade.
Discretionary Grants
Three Discretionary Grants were awarded, totalling £700:
¤ To enable a young woman to undertake Soul Edge leadership training:     £200
¤ Chalton School, Zimbabwe:     £500
Bursaries
In 2019/20, a total of £2,360 was given in bursaries:
¤ To two young women undertaking the Cliff College Gap Year programme:     £1,000
¤ To enable seven women to attend retreats and courses at Cliff College:     £1,300
¤ To enable a young woman to attend Y-Pray (WDP Prayer Conference):     £60