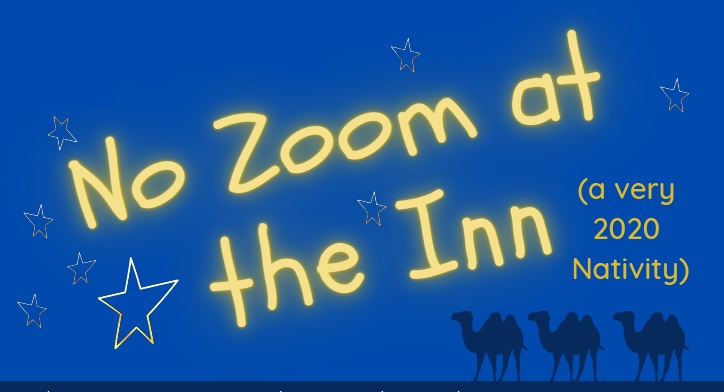 A very 2020 Nativity from the Methodist Women in the Plymouth and Exeter District. Unable to do a traditional nativity in this very different year, they will be putting on a nativity via Zoom* – and you're invited to join them, at 4.00pm on Sunday 13th December.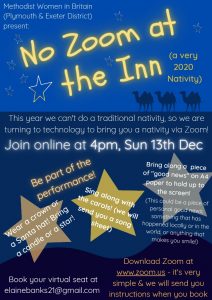 ~ Be part of the performance
~ wear a crown or santa hat
~ bring your own candle or star
~ sing along with the carols
~ and write a piece of 'good news' (personal, local, or global – or just something that
makes you smile) on A4 paper to share with others by holding it up to your webcam!
Book your virtual seat by emailing: elainebanks21@gmail.com – we'll send joining instructions and a carol sheet when you book.
* You can download Zoom for free at www.zoom.us