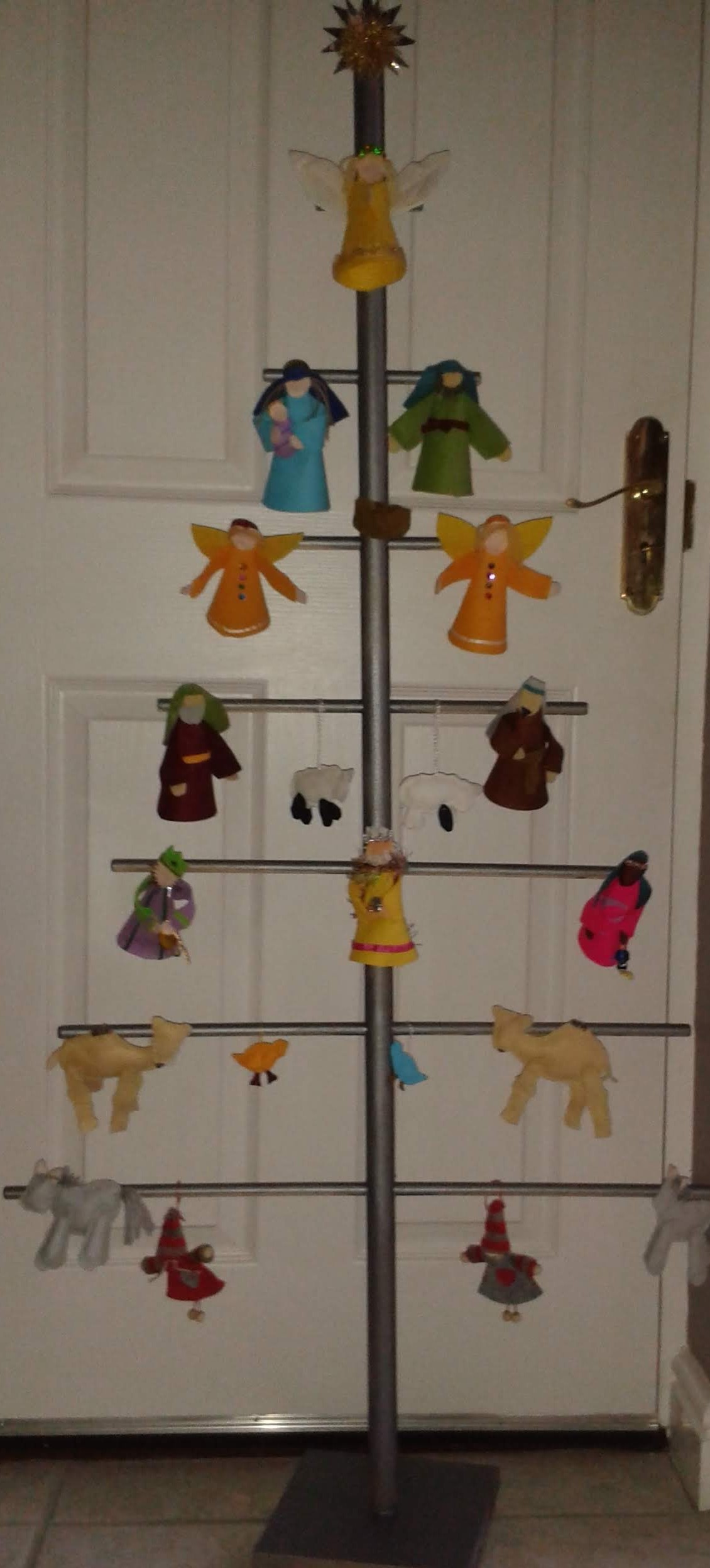 A Christmas Tree festival has been an annual event in my church for a number of years, planned to coincide with late night shopping in the town to welcome as many people as possible. I have been part of the organising team until last year. Each year I have created or contributed to, several trees for different groups, and charities. I often tried to think of fresh ways to show something about the first Christmas, partly because there seemed to be limited knowledge about the reasons for celebrating Christmas, beyond those who attend church. One of my early inventions was a Nativitree [see illustration] which tells the story from top to bottom of the tree. It begins with the angel who visited Mary, Mary and Joseph and baby Jesus, the angels appearing to shepherds, and sheep, below, the wise men, their camels and pages, and at the bottom some people, and some animals, including donkey who maybe journeyed with Mary and Joseph to Bethlehem and Egypt! I tried to keep it quite simple and easy to follow, and it is still one of my favourite creations.
As we near Christmas this year, the story of Christ's birth remains the same. Our Christmas may be in different ways than we usually celebrate, but that does not take anything from the essence of the happenings over 2000 years ago. Christ's birth brought love and hope to a world that was, and is, less than perfect, but these fundamental virtues are needed to work towards a better world. Hope is often associated with waiting, and our waiting skills are arguably being tested currently, but the waiting gives us opportunities for reflection, fresh thinking and future planning. Combined with underlying love for people, plants and creatures maybe this time of waiting and hoping will lead to greater care of all that is around us.
Whatever this Christmas holds for you, I hope you will find joy and peace amongst the waiting.