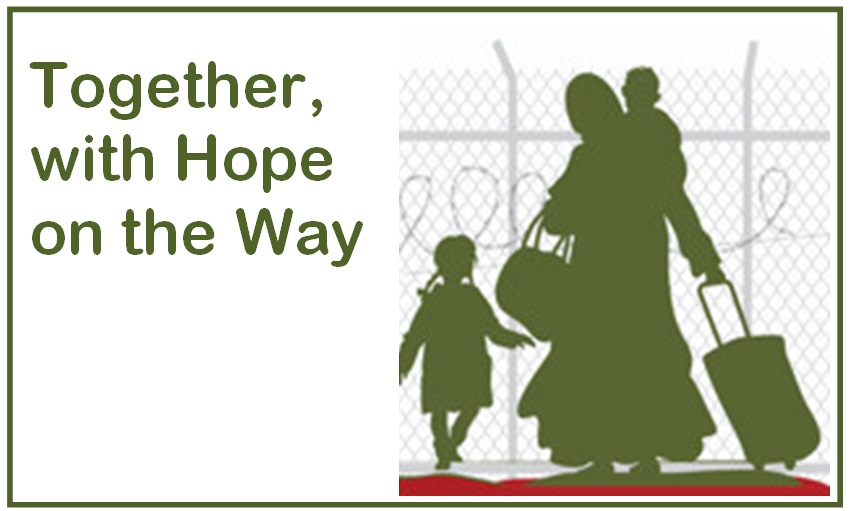 NOW AVAILABLE TO WATCH:  MWiB's first ever online conference, including the MWiB Tenth Anniversary Celebration. Our Keynote Speaker for the weekend was Sister Imelda Poole, MBE, who works with the Mary Ward Loreto Foundation / Albania Hope to prevent human trafficking among young people in Albania. Follow the links below to watch on the new MWiB YouTube channel.
Saturday morning – Keynote Session 1
Saturday afternoon – Keynote Session 2
Sunday morning – Updates, Bible study and worship
Sunday afternoon – MWiB Tenth Anniversary Celebration
INFORMATION AND RESOURCES
Click on the links below for additional information, resources and contacts relating to the conference.
Conference programme leaflet (includes keynote speaker bio and MWiB information)
Film Festival – 12th September 2021: An event celebrating the European Day Against Human Trafficking, a festival of films about trafficking and the moves to combat what Pope Francis has described as a 'crime against humanity'.
Books:
[Available from Christian Resources for Life – email: enquiries@crfl.co.uk /  tel: 01782 212 146]
Cooley, Ben.  Impossible is a Dare
The story of Hope for Justice from one man's vision to an international organisation rescuing victims of trafficking and slavery.
Kinsella, Nick & Stanley, Peter. Fighting Slavery – Faith in Action
22 modern day slavery fighters tell their stories.
Maidment, David. Nobody Ever Listened to Me
Stories of street children around the world.
Organisations:
Hope for Justice      https://www.hopeforjustice.org
Working to bring an end to modern slavery by preventing exploitation, rescuing victims, restoring lives and reforming society
IJM      https://www.ijm.org
International Justice Mission:  End Slavery in Our Lifetime – a global organization partnering with local justice systems to end violence against people living in poverty
INEQE      https://ineqe.com/
Training safeguarding professionals to keep children and vulnerable adults in their care safer online
MARY WARD LORETO FOUNDATION     www.albaniahope.com
Uniting Britain and Albania in a human rights based approach to tackling modern day slavery and trafficking
NEST      https://nesteducators.org
National Educators to Stop Human Traffiking  (US organisation)
Railway Children     https://www.railwaychildren.org.uk
An international children's charity working with street children in India, East Africa and the UK
RENATE      https://www.renate-europe.net/
(Religious in Europe Networking Against Trafficking and Exploitation) – Working in 31 countries in Europe with 139 anti-trafficking networks
Stop the Traffik      https://www.stopthetraffik.org
A campaign coalition which aims to bring an end to human trafficking worldwide
Traffic Analysis Hub      www.traffikanalysis.org
The first ever global data hub to facilitate the sharing of information about human trafficking across all industries and sectors, created by Stop the Traffik and IBM
Universal Periodic Review      www.ohchr.org
The UPR is a unique process which involves a periodic review of the human rights records of all 193 UN Member States.  The UPR is a significant innovation of the Human Rights Council which is based on equal treatment for all countries.
People:
Baroness Helena Kennedy, QC      https://www.helenakennedy.co.uk/
A leading barrister and expert in human rights law, civil liberties and constitutional issues
Dame Sara Thornton, DBE QPM      https://www.antislaverycommissioner.co.uk
The UK's Independent Anti-Slavery Commissioner