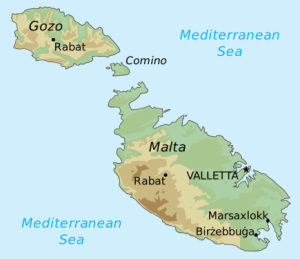 Postcard Prayers from Malta week1
As well as being a popular holiday destination Malta is part of our MWiB network through links to the south east district. I have returned recently from a family holiday on the island. St Andrews  Church in Valletta was built in 1857 to meet the needs of a small group of Methodists living on the island. It later joined with the Church of Scotland and is a thriving and active worshipping community. It is home to a pioneering project that provides interest free loans to immigrants and asylum seekers to help them gain financial independence and to integrate in the local community. This project,by these activities, has lessened tensions and hostility and given those seeking to start a new life fresh hope and dignity.
This week we pray for all whose lives are disrupted through war and political unrest across the world.
We pray for asylum seekers looking for refuge or sanctuary in another place. May they find welcome. We pray for refugees who live in fear of persecution for racial or political reasons. May they find peace.
We pray for those whose lives have been disrupted closer to home. We pray for those who have lost their homes because of the rise in mortgage payments or increased rents. We pray for young people leaving the care system with little support and we pray for those moving  to care because they can no longer care for themselves. May they find compassion and empathy from those managing the transition in their lives.
Open our eyes and our hearts Lord to see the needs of others and offer prayer and any practical support that we can
Maggie Woods