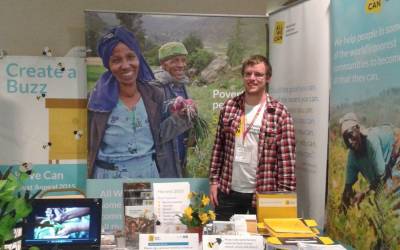 My attempt to write a daily blog will undoubtedly bring days like today, when I will question whether you will want to read about how excited I was this morning to take delivery of a new mattress for the guest room. Unless, of course, you are coming to stay later this month, in which case you will be delighted with that piece of news!
I have decided to fill days like this with blogs about some of the people who have been a part of my MWiB journey over recent weeks and months. Today I have chosen Tim Baker, who works for All We Can, the Methodist relief and development charity, as their Churches and Volunteers Officer. You can read more about him and his role by following this link.
http://www.allwecan.org.uk/news/articles/post/165-introducing-tim-baker?utm_source=All+We+Can&utm_medium=email&utm_campaign=5797159_June+eNews&dm_i=6DB,3G947,JQCZJ1,CCQHQ,1
Tim made Methodist Conference special for me, as a first timer, by his ready smile and our shared chats over breakfast. Perhaps, being Jill Baker's son, he has a particular understanding of the role of MWiB president! You may not have realised it at Sunday morning worship at Conference, but he also played a very convincing Eli in that wonderful puppet sketch of the call of Samuel!