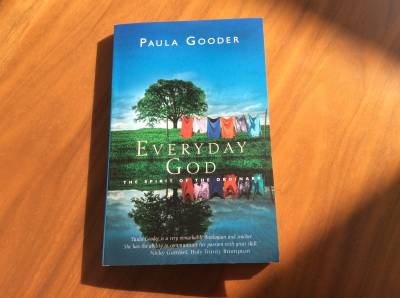 It has been an ordinary sort of day today and I am left wondering what to blog, and whether anyone will be interested in the fact that I have done several loads of washing, found things in the freezer which I had forgotten were there and made a number of spiders homeless by vacuuming away some rather well-established cobwebs. A friend called in for coffee this morning, but otherwise I have spent the day here on my own, doing things which needed to be done.
I referred a while ago to a book I had discovered, Paula Gooder's 'Everyday God', published by Canterbury Press. The blurb on the back cover says this: 'Ordinariness is out of fashion. So often these days we are told that what we really need is something bigger, better and more exciting, but however glamorous (or not) your life is, like everyone else you still need to do ordinary things, like the washing or the weekly shop. We all have long periods of ordinariness and in 'Everyday God' Paula Gooder explores the hidden depths of richness and potential of such times.'
I must admit that I have enjoyed my very ordinary day! I hope that tonight's tea, of kippers which 'need using up', fished from the depths of the freezer, will be appreciated by the rest of my household, too!