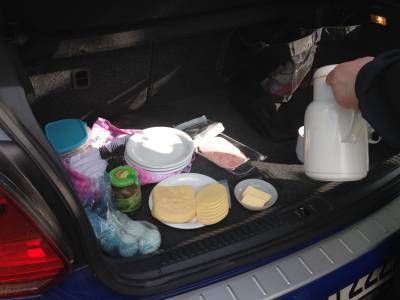 Having blogged yesterday about my visit to Germany and the deaconesses with whom I stayed in Wuppertal earlier this summer, I thought I might share a little more of the story of my time with them.
One memorable event was the picnic which we shared at a bus stop in Dalheim. Schwester Elisabeth reversed her car deftly into an empty bus shelter and we unpacked our picnic from the boot and laid it out on the seats there. This was my first experience of how the wearing of their habit (Tracht) draws people into trusting conversation with the deaconesses. First they were approached by a woman who wanted to show the sisters the basket of stones she had painted with angels, then came a rather distressed young man. We suspected that he was possibly suffering the effects of drug taking, although he denied this. Schwester Elisabeth and Schwester Ingrid gave him time, listening, gentle advice, cash for the bus and the remainder of our picnic!
I was hungry and you fed me…..