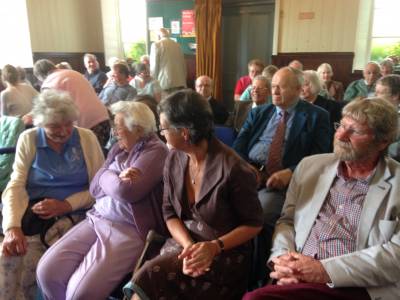 Today has been busy, with two services to lead in our Methodist Circuit, one morning worship and the other a Harvest Festival, and then enabling a gathering of young people tonight to celebrate the life of one of their friends. The blessing in two of these three services was that I worked together with others to prepare and to lead and so the load was shared. Why have I not done that more often?
I hope to have information soon about events in Ruse, Bulgaria and in Ireland over this weekend, where MWiB has been represented – watch this space for more information.
Tonight's picture is of some of the congregation this afternoon, chatting before tea. Lots of stories shared!