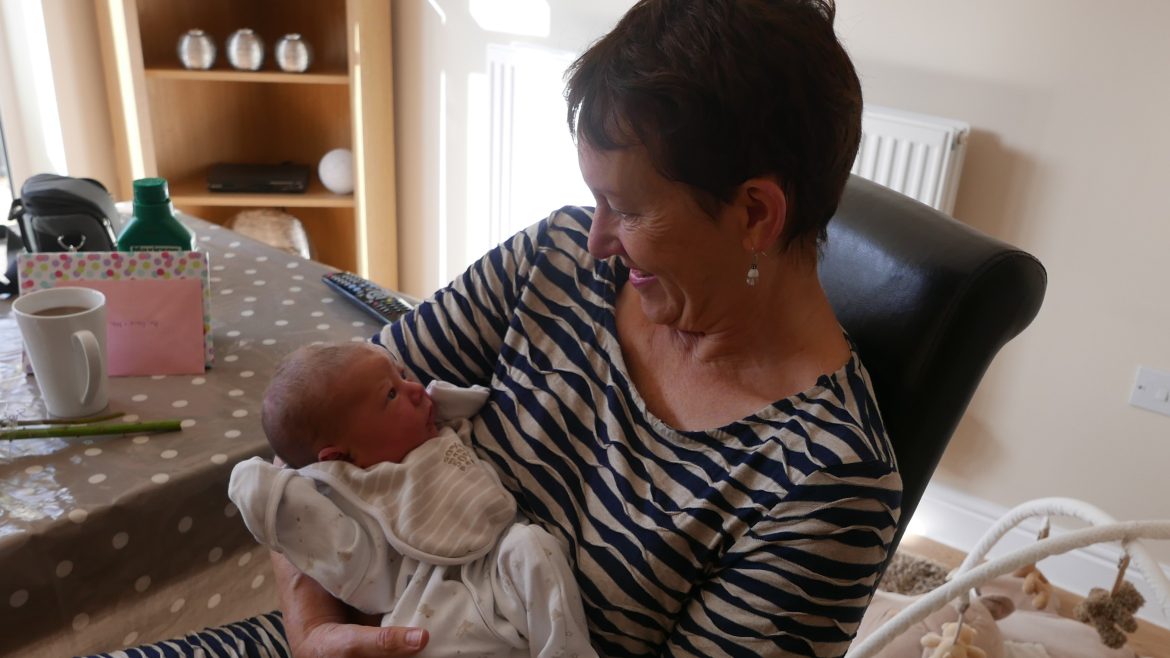 Yesterday I received a wonderful email from Lynne Ling, announcing the arrival of her new grandchild. I invited her to contribute tonight's blog and she sent this piece of writing and captivating photo. I will let her tell her story.
"In my blog of July 2012, I introduced you to my first grandchild, Isla. The birth of her sister, Autumn, earlier this week prompts me to blog again (at Anne's invitation) to reflect on the experience.
I visited on Thursday, held her for a while and photos were taken including this lovely one – lovely particularly for the intensity of eye contact for one only 36 hours old.
I am delighted to be supporting the work of MWiB as minute-taker for executive and Forum meetings, but also delighted to be in partnership on behalf of my involvement in Shoreline Conversations.
Shoreline Conversations produces booklet sets designed to promote spiritual reflection by individuals and in groups, together with a glossy A3 magazine containing articles on the quarterly theme.
MWiB have supported our launch by suggesting the titles of two of our publications and part-funding them and subsidising training in their use.
Aloneness, covering both the wanted and unwanted aspects of living or being alone, ie solitude and loneliness, came out earlier this year.
Back to my opening paragraph to tell you about the next pack and magazine available soon – Journeying spiritually with children. Introducing the first of the conversation booklets entitled 'Welcome beloved', Mark Davis writes: 'psychologists inform us that the quality of welcome received by infants is highly significant to their development, something that is reinforced or undermined by subsequent experience'.
I trust that as a second-time nanny I will not only warmly welcome Autumn, but also be open to what I learn in seeing the world afresh through her eyes."