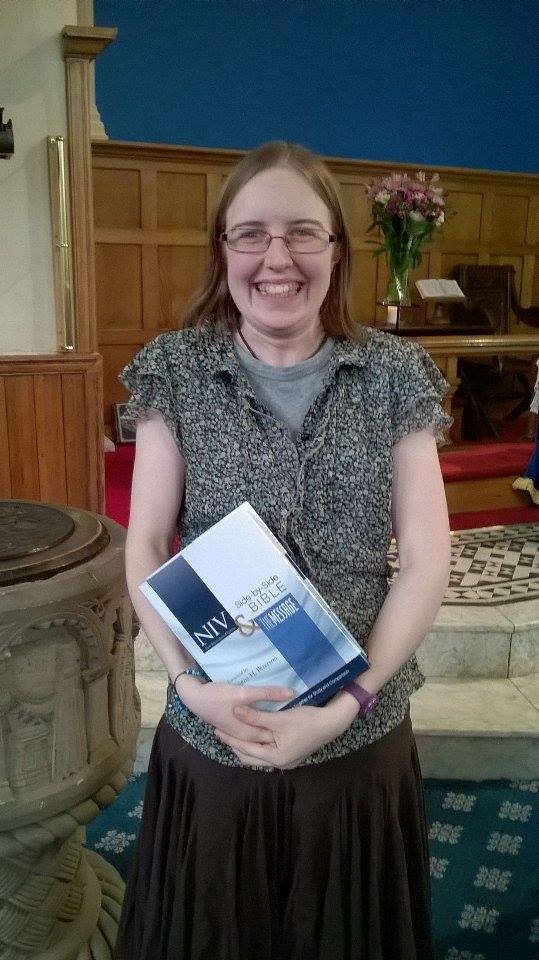 As the MWiB Connexional Forum gathers at Swanwick this weekend, one member will considearbly reduce the average age of the group. Rachel Collins, our Helen Kim Memorial Scholar, will help us to focus on issues which are of particular concern to younger women.
Last Sunday Rachel was accredited as a fully trained local preacher in the Methodist Church. Her mother, Rev Julie Coates, commented that she was "proud to have found the local preacher in Rachel and Rachel in the local preacher." Rachel responded by admitting that she represented the fifth generation of local preachers in her family. Angela Doyle described the service as 'emotional and uplifting.' It concluded, very fittingly, with the hymn 'I, the Lord of sea and sky'.
We pray God's blessing on Rachel as she continues to serve him in many ways, but especially as she leads people in worship, a great privilege and a great responsibility.