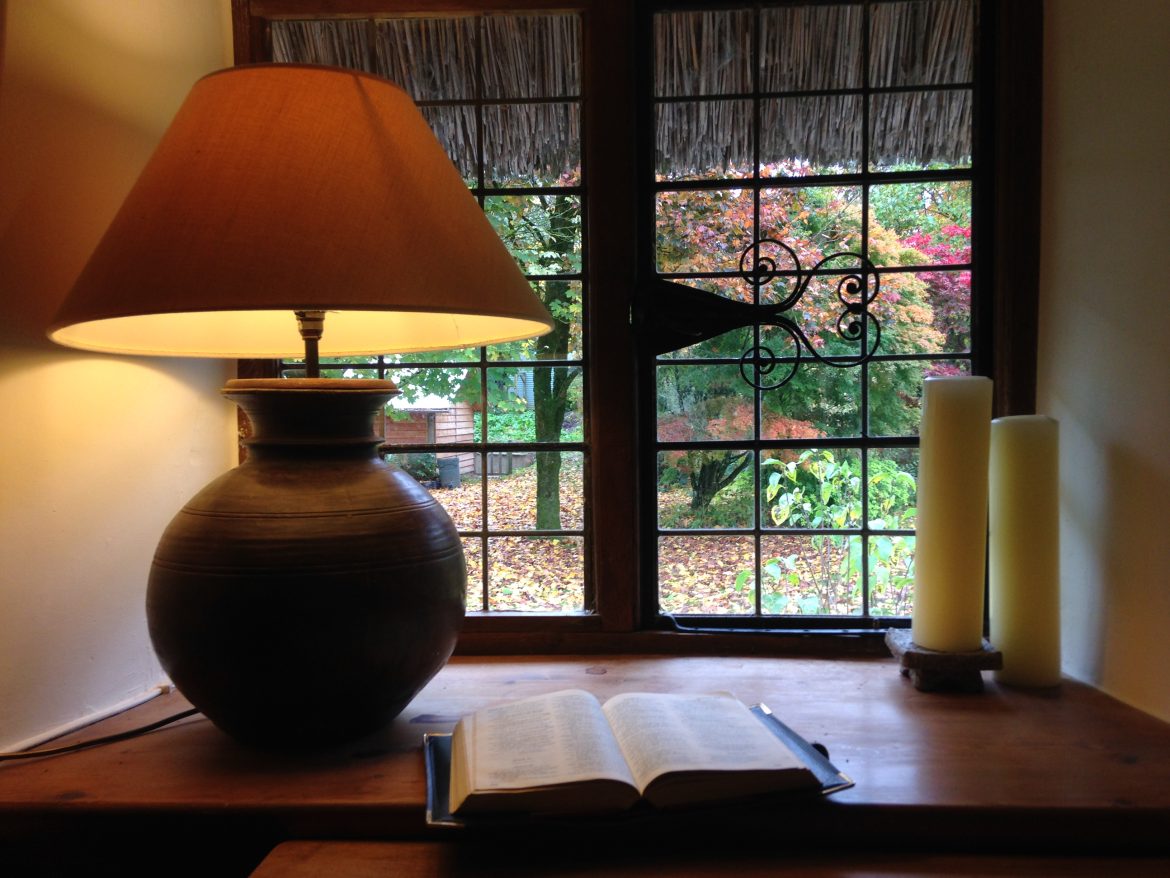 A short blog tonight as I ease back into the discipline of writing after my break. I am grateful to a local retreat house for three days of generous hospitality, of quiet places to read and think and pray and be. I enjoyed home cooked meals, again without having to prepare or clear them away, although I probably did not walk enough to compensate for their rather delicious chocolate cake!
Last week I found this traditional Celtic prayer in the Methodist Prayer Handbook and I leave it with you tonight. You may be surprised to know that even I can sometimes manage – and even crave – silence!
Weave a silence, O Lord, on to our lips;
weave a silence into our minds;
weave a silence within our hearts.
Close our ears to distractions;
Close our eyes to attractions;
Close our hearts to temptations. Amen.