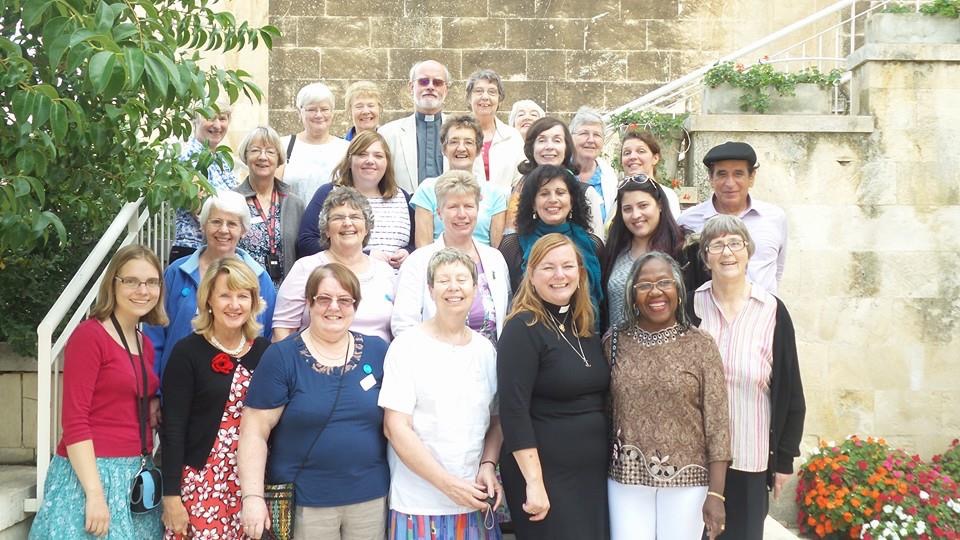 I said I would provide an update on the MWiB Holy Land pilgrimage tonight. I have taken the liberty of using something which Linda Crossley has written on her Facebook status, which gives a flavour of what has been happening today. I have chosen a photo of several of the group, posted recently by Rev Kristen Brown, as I am sure some of you will enjoy spotting friends in the photo!
Linda writes: "Today we moved on from our Jerusalem hotel to Tiberias on the shore of the Sea of Galilee. We had early evening prayers at the water's edge, listening to the water lapping as Jesus would have done! Two interesting stops en route. First was at Nablus, the Biblical Shechem, where Jacob's Well is preserved to this day in the crypt of a Greek Orthodox Church – the same well at which Jesus met with the woman from Samaria. Awesome – literally. The second was very different. Today we were stopped at the checkpoint as we left the West Bank. Two young women, armed Israeli soldiers, got on the coach and checked our passports. A day of sunshine and showers, joy and solemnity."
We continue to remember the group in our prayers and look forward to hearing their stories very soon!