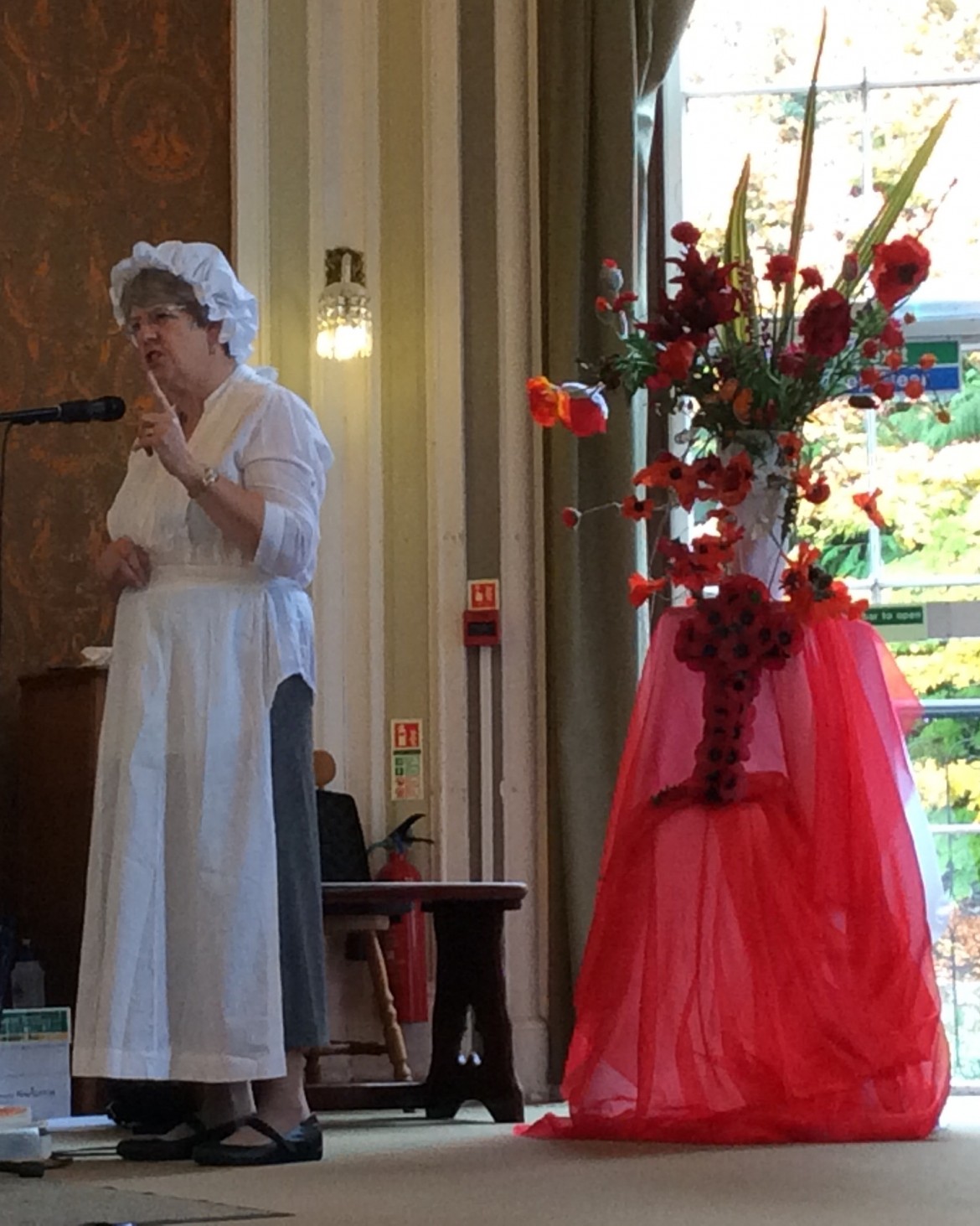 This week I am staying at Sidholme on the Plymouth and Exeter MWiB residential. Alison Judd is our keynote speaker and she is leading our thoughts on the theme 'Inspiring Women'. At our opening session we considered women who inspire us, whether women from history or women who are alive today.
Of course this is not an original theme. The Methodist Relief and Development charity, All We Can, encouraged us this year to focus on Inspirational Women and will bring us further examples in 2016. And then of course the Women's Institute has also adopted the strap line 'Inspiring Women'.
We observed the two minute silence for remembrance this morning. Later I took this photo as Susanna Wesley addressed us. It would almost appear that she had borrowed Alison Judd's spectacles! We look forward to being further challenged this week to give thanks for those people who have inspired us and to consider how we might inspire others.