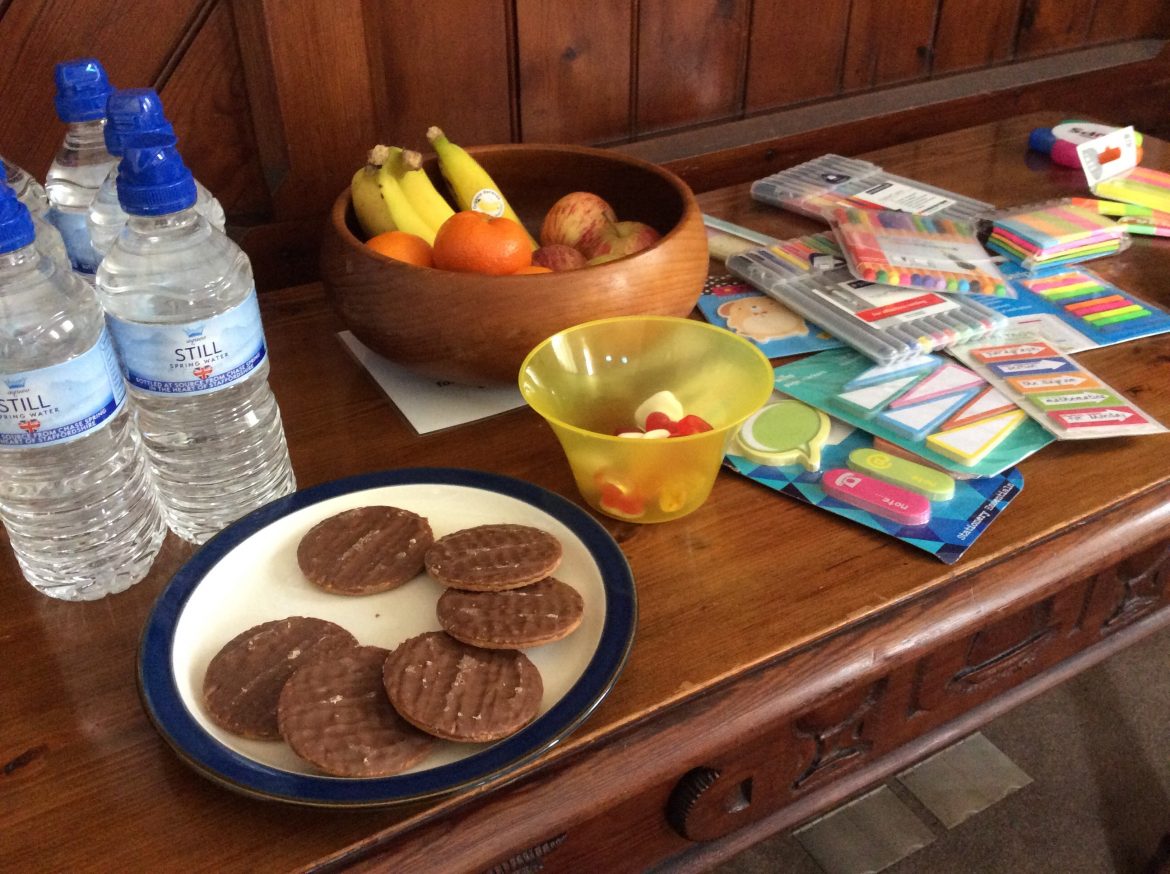 I am spending part of today, Thursday, in church! We only have two main rooms in our small village chapel: in one the toddlers are playing and singing, whilst half a dozen teenagers have settled themselves into various places in the church itself and are revising for their forthcoming exams. A few adults are on hand to encourage them and to provide toast and hot chocolate as needed. Other revision essentials are on hand – water, sweets, fruit, chocolate biscuits, coloured pens and post its, in no particular order of importance!
Please continue to pray for Sandra and Chris in Bolivia. I had an email from Sandra last night, written while Chris was catching up on some sleep as she adjusts to the altitude.
Sandra wrote:
"We had a lovely reception meeting here yesterday, followed by a meal in a family restaurant just across the road. Unfortunately Chris had a rough night with altitude sickness. She is much better today. We went for a short walk to buy more medication just in case. We are so grateful that today was scheduled for rest. Wilson our interpreter and head of mission liaison matters has just shown me a mini shopping centre where we can buy essentials. Tomorrow we have the option of one or two outings so we'll see how things are in the morning."
More news will follow as we receive it.