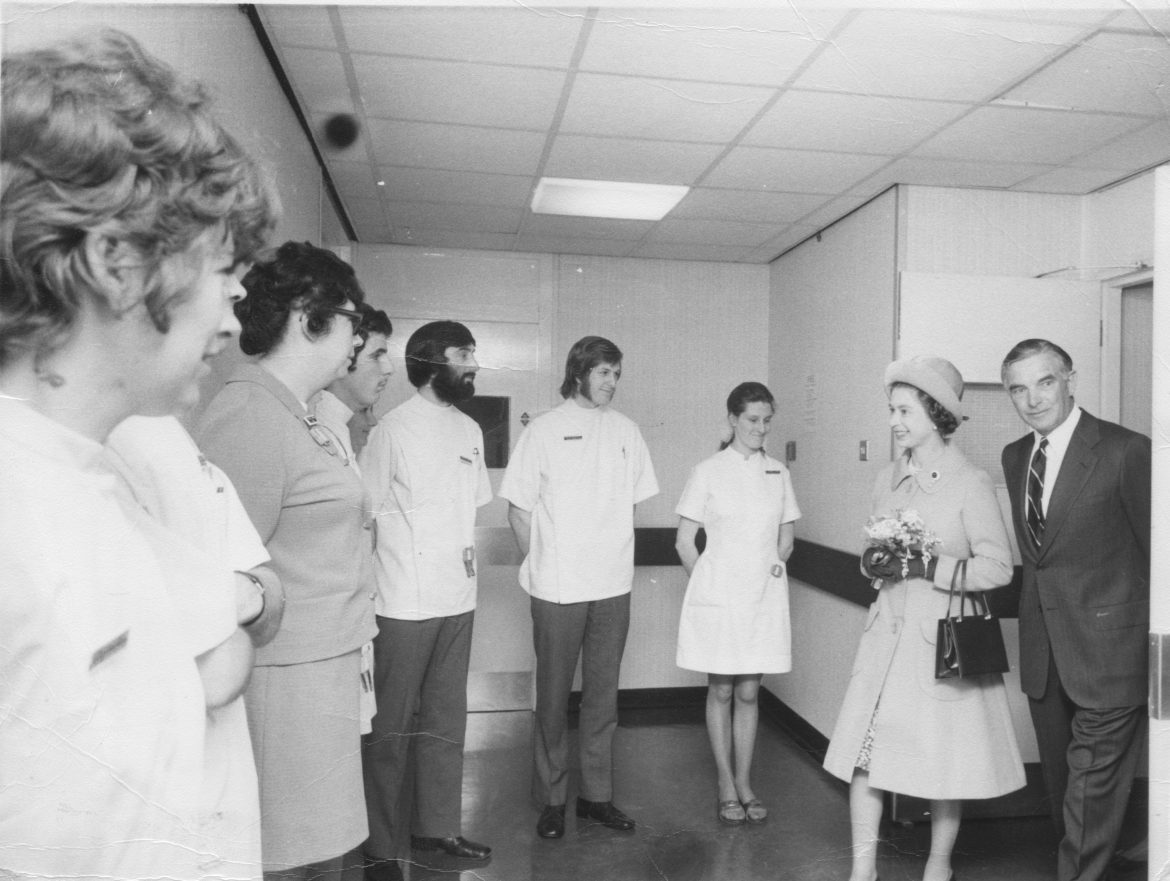 My working career was within the health service. I trained as a diagnostic radiographer in the Derbyshire Royal Infirmary, qualifying in 1969. I've always regarded myself as a 'people person' and this career has enabled me to use my love of science within a caring environment.
My first appointment was in the South Cheshire Group of hospitals and, in 1972, I was honoured to be present at the official opening of the newly built South Cheshire Hospital. Pictured above, next to Her Majesty this has been my one and only close encounter with royalty!
After a break to look after my young family, I returned to the career I loved, embarking on further studies in imaging and management. Moving to the North Staffordshire University Hospital, now called the 'Royal Stoke Hospital' I continued working until taking the decision to leave to care for my late husband at home in autumn 1999.
After Arthur's death in 2004 I eventually returned to work on a part-time basis but I knew that God had other plans for me – a story for another blog.
The really fascinating aspect of my chosen career was how, over a relatively short period of time, imaging technology advanced to include not only X-ray images, but ultrasound , computed tomography (CT), magnetic resonance imaging (MRI), radioIsotope imaging and the many interventional procedures that are now used on a regular basis.
I was asked in a recent interview how I reconciled my faith with science. The simple truth is that the more I learn, the more I realise how beautifully and wonderfully we are made and how vast, intricate and interrelated the earth is within the universe. This knowledge enhances my faith not detracts from it.
We are 'simply' discovering that which already exists and with our unique human ability we apply what we have learnt.
Maybe, the most difficult thing we still have to learn is how to love one another just as God loves us.
Every blessing, Sandra