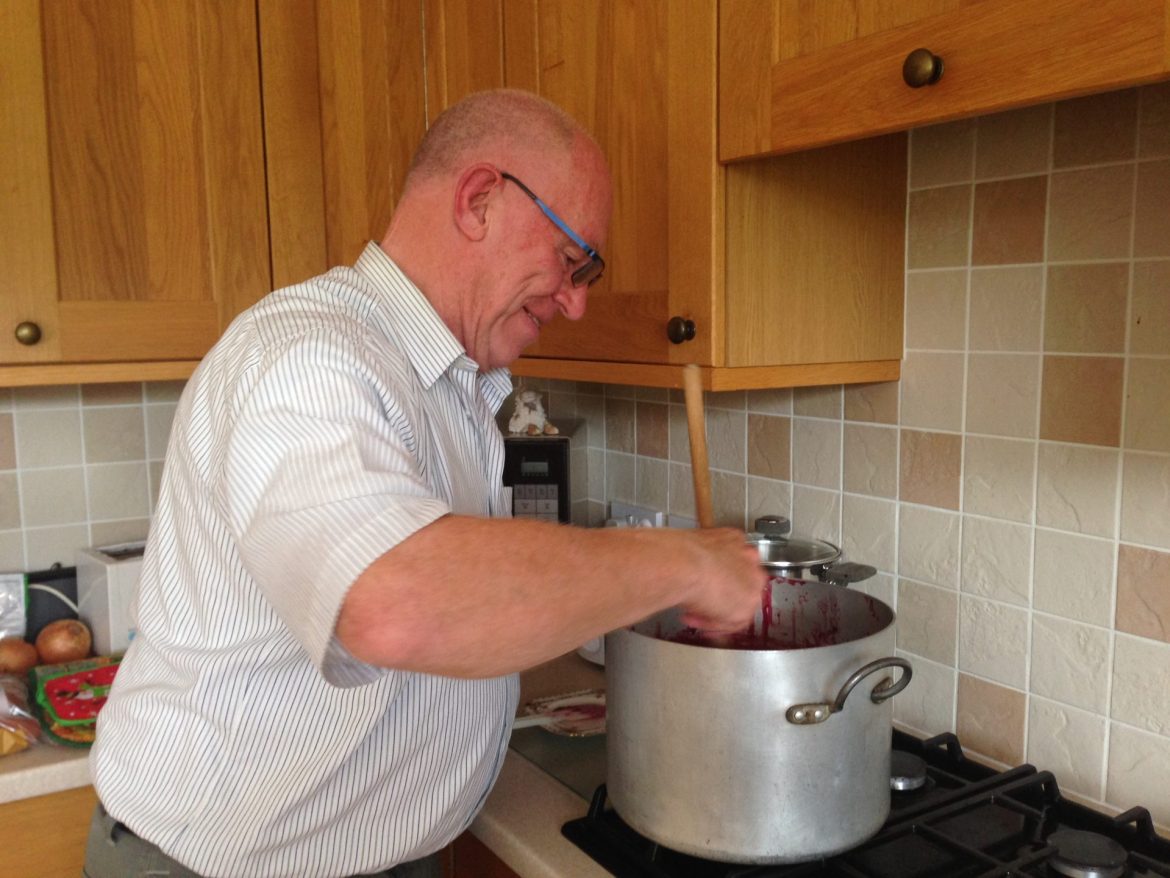 A number of years ago I worked as a volunteer in the Amazon region of Brazil. The climate was very different to what I was accustomed to here in the UK. The temperature was constant at around 30 degrees and the hours of light and darkness were predicable at 6am and 6pm respectively. There were two seasons each year, a 'rainy' season and a 'not so rainy' season.
I hadn't realised, until I went to Brazil, just how much I would miss the variety of our changing British seasons each with its own special characteristics. At this moment, as we approach the end of summer, fruit on the trees is ripening and is ready for picking, eating, giving away, preserving or freezing.
My mother has been staying with us over the last few days so it's literally been 'all hands on deck' preserving pears and jam making. Pictured above my husband David has mastered the important art of stirring damson jam in a 'figure of eight movement', Mum has been writing the labels and I, of course, have been head chef!
I love this time of year, we see the abundance of nature and it reminds us that our Creator is a God of abundance. His love and mercy are overflowing and free to all.
'Summer and winter and springtime and harvest,
Sun moon and stars in their courses above
Join with all nature in manifold witness
To thy great faithfulness, mercy and love.'
Every blessing, Sandra