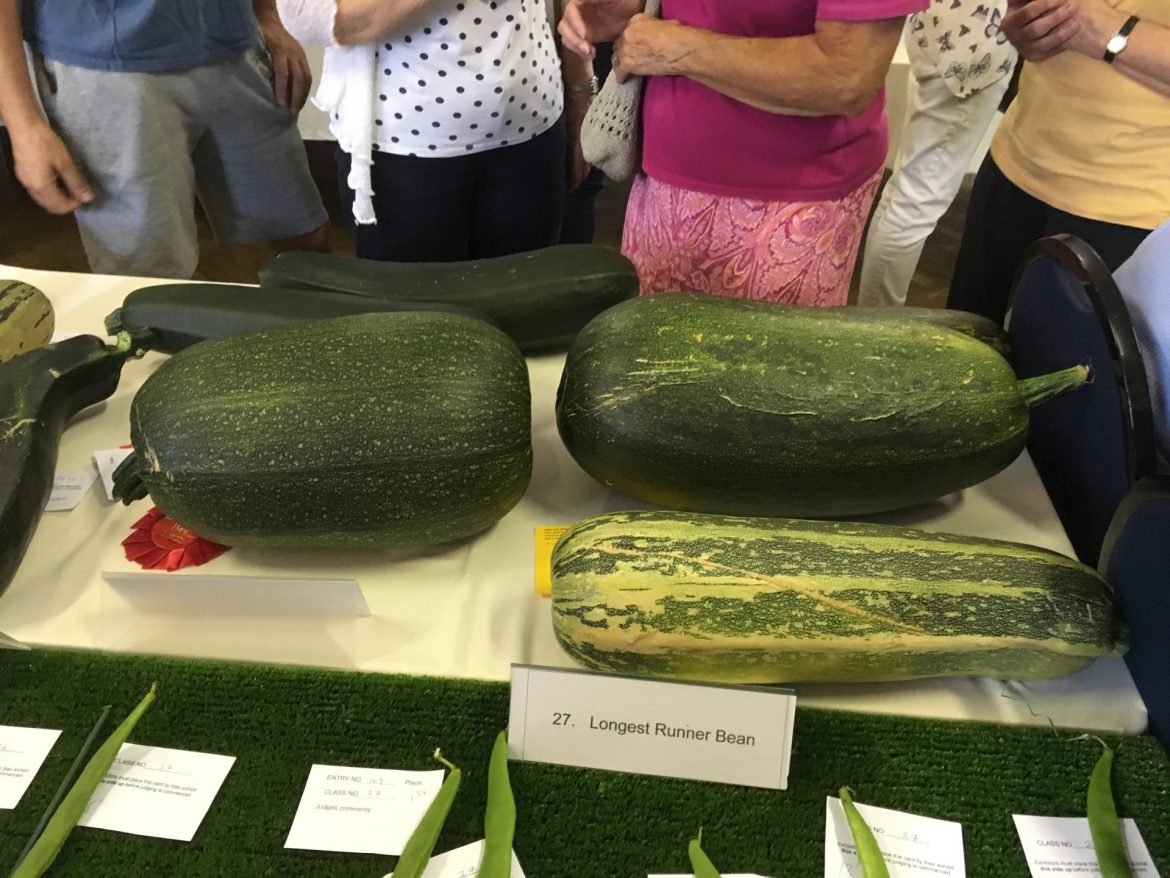 I hope that most of you have had the opportunity to enjoy the sunshine over the Bank Holiday weekend. For some it will have been a time of rest, a time to be with family and friends whilst for others, a time to travel.
We enjoyed the opportunity to be meet up with a couple on their travels. Our friends Bryan and Credwyn broke their journey from Derbyshire to Kent by staying overnight with us.
Problems on the M1 had caused delays to their journey but, after a late lunch we had time to amble up the road to the annual Harlington Village Show which is a popular annual opportunity for the whole village to get together.
We enjoyed looking at the various entries of cakes, preserves, plants, flower arrangements, craftwork, photos, and varieties of fruit and vegetables that had been carefully nurtured over the last few weeks.
Pictured above is the winning entry of the 'largest marrow' competition. I love stuffed marrow but this one would take some eating!
On Sunday morning we walked down to our local chapel to worship and share in fellowship together. Some members of our congregation, notable by their absence, had travelled to 'Greenbelt', a Christian Festival held annually near Kettering.
We missed their presence with us but, wherever we are, whether in a large crowd at a Christian event or in a small group in our home church, it is good to come together, to worship and pray, to be still in the presence of God.
'For where two or three gather in my name, there am I with them' Matt 18:20 NIV
Every blessing, Sandra