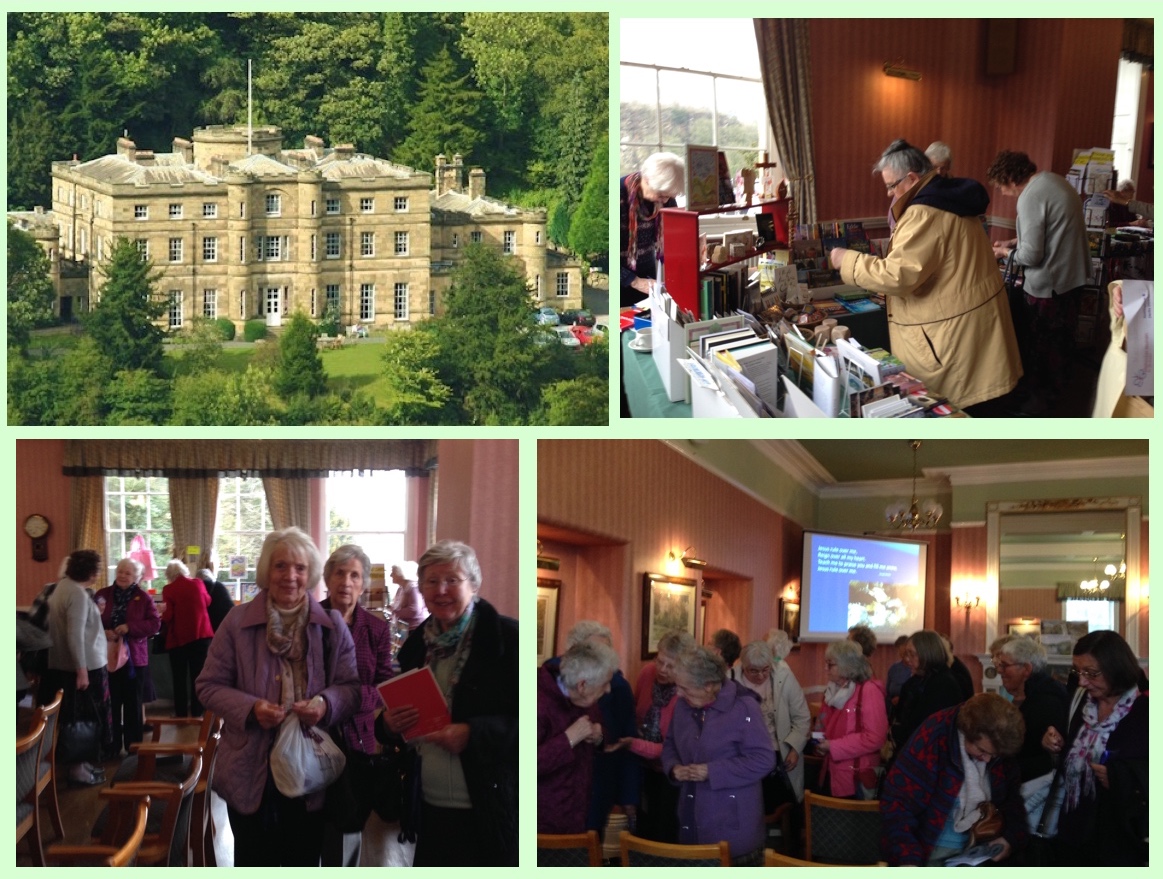 Hello again! I've had a very busy but very rewarding week. Following morning worship last Sunday at my home church in Harlington, I travelled to Willersley Castle in Derbyshire to join Frances Hopwood and Sue Nickson in preparation for the series of Nottingham and Derby District fellowship days.
Each day from Monday to Thursday we shared in worship, fellowship, food and fun with four successive groups of ladies.
Arriving at about 10am for coffee, the morning session was followed by an excellent lunch with plenty of time to catch up with old friends and make new ones. A bookstall, pictured above, provided by the 'Cornerstone' Christian Bookshop from Matlock, had an excellent range of books and gifts to browse and purchase.
Unfortunately, as usual, I didn't remember to take photos until rather late in the day! The friends pictured above were preparing to have a quick cuppa after the afternoon session on Thursday before making their way home.
Approximately 320 ladies attended over the four days and I feel very blessed indeed to have had the opportunity to share this time together in such a beautiful setting.
All these occasions, whether they be District weekends or single days, take a lot of preparation and organisation – something that can so often be taken for granted. So 'thank you' Frances, Sue and Gill for all your time and effort, and thank you also to the many new friends I've made along the way.
Every blessing,
Sandra