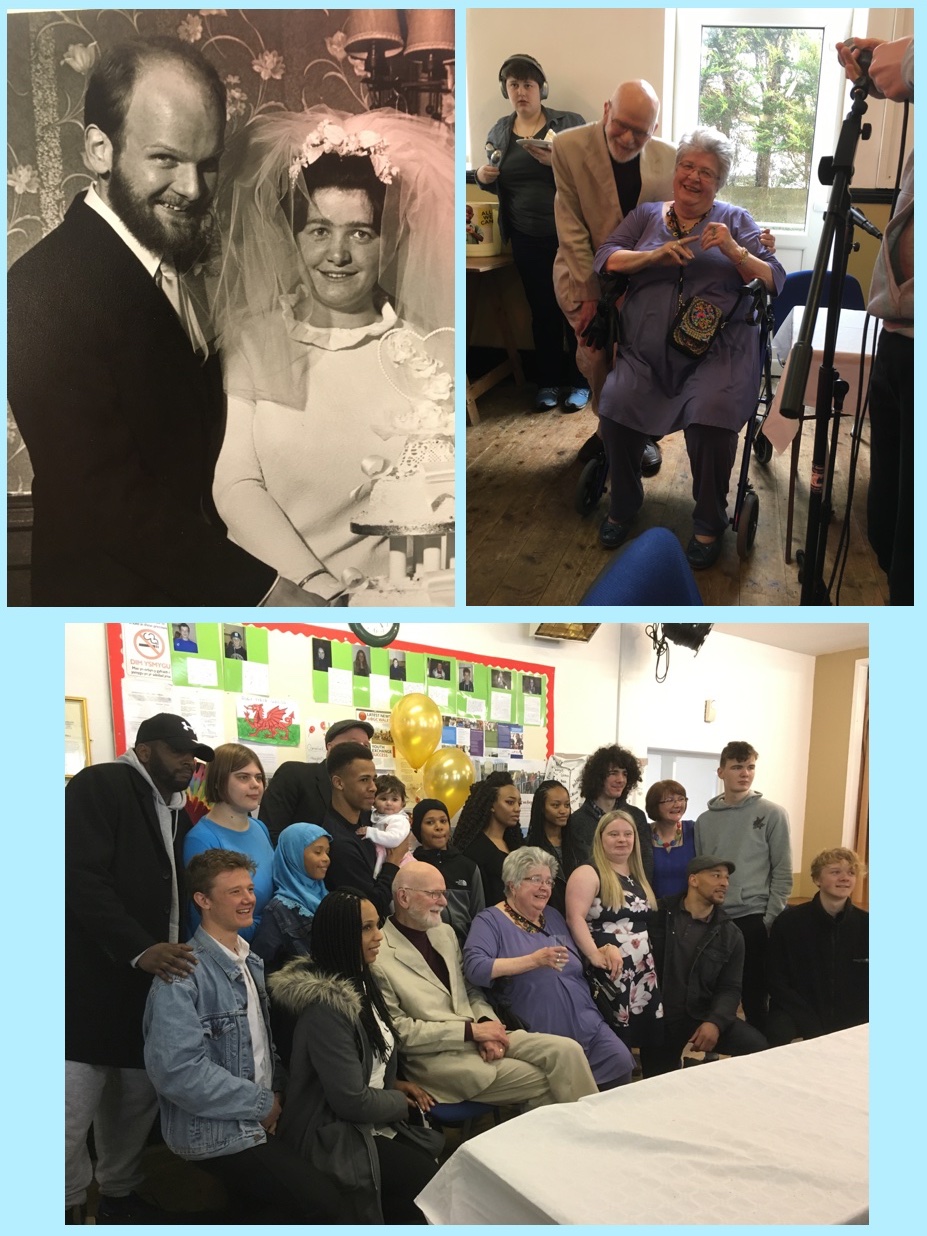 Today David and Liz Jones celebrate their Golden Wedding anniversary!
Last year after my commissioning as MWiB President at the Methodist Conference, David, Toby and I went on holiday to the beautiful Ynys Mõn, otherwise known as the Isle of Anglesey, in North Wales. Having just taken on this busy but very rewarding role I needed to have good access to the internet. Days before we departed for the Island we realised that there was no WiFi in the cottage we had booked.
David had the bright idea of emailing the Methodist minister on Ynys Mõn, Revd David Jones, who responded immediately with the invitation to use the WiFi at the 'Anglesey Good Gifts' café and craft shop, an oasis of calm and welcome. Here we met Liz and Dave for the first time and were warmly invited to share a meal at their home, thus the friendship began.
Over time we have discovered just how welcoming Liz and Dave are. In addition to their ministry within the Church, which included a mission placement in Uganda, their ministry has been to open their home, with their children, to care for and nurture many more children through fostering and adoption. Many of these 70+ children, from a variety of ethnic backgrounds have had challenging and life limiting conditions, demanding patience, understanding and above all, acceptance as individuals who matter and have a place in society.
Last Saturday we celebrated with Liz, Dave, family and friends at a wonderful gathering in Penysarn Village Hall. This was followed, on the Sunday, by a very moving thanksgiving service in Amlwch Methodist Church led by Superintendent Minister Rev Katie McClelland.
Thank you Liz and Dave for inviting us and welcoming us to share in such a wonderful weekend of celebration.
Congratulations and may God continue to bless you in the years to come!
For everyone born, a place at the table,
for everyone born, clean water and bread,
a shelter, a space, a safe place for growing,
for everyone born, a star over head.
For young and for old, a place at the table,
a voice to be heard, a part in the song,
the hands of a child in hands that are wrinkled,
for young and for old, the right to belong.               Shirley Erena Murray
Blessings,  Sandra