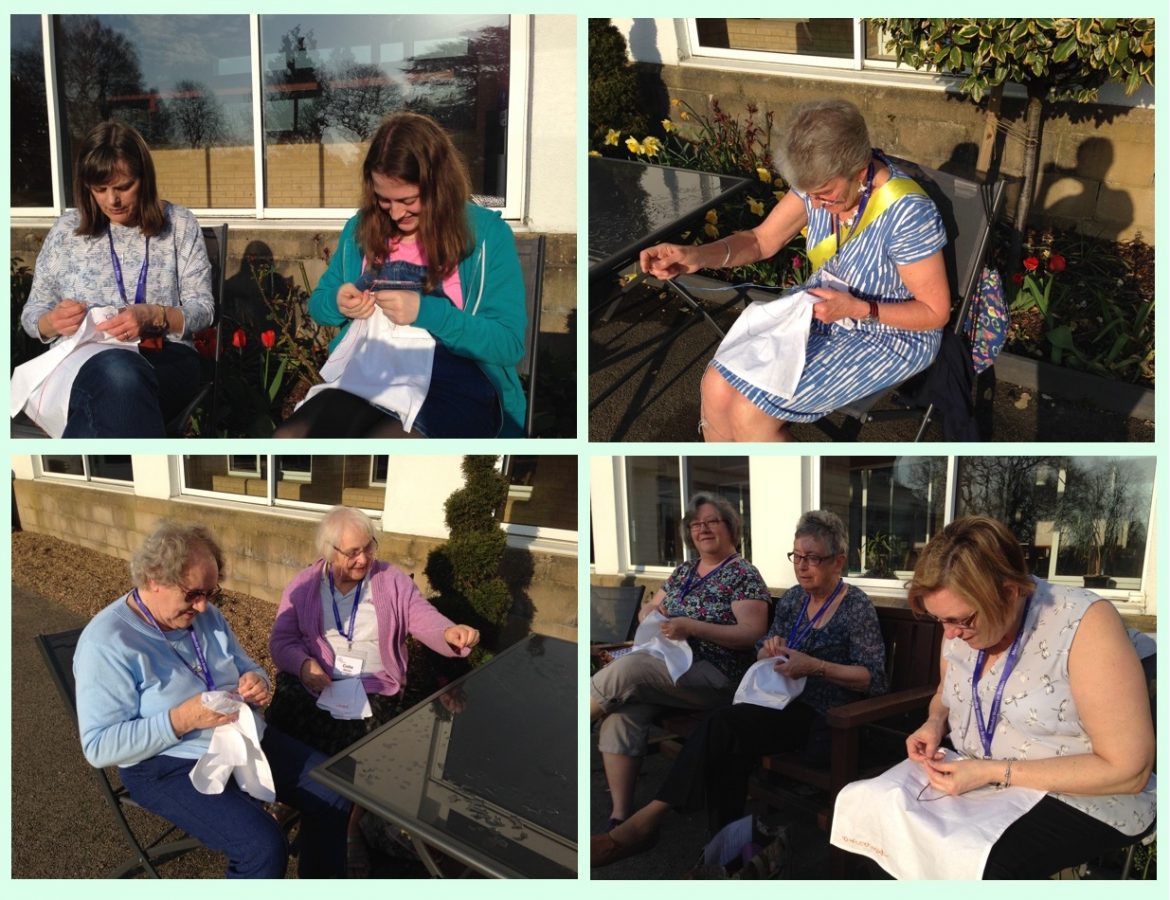 The last two weeks have been a little busier than usual in the run-up to the MWiB Annual Residential Weekend. However, all the preparation and last minute checks were rewarded by a very positive and wonderful gathering at The Hayes, Swanwick in Derbyshire.
Our keynote speaker Rachel Lampard, leader of the ecumenical 'Joint Public Issues Team' based in Methodist Church House, spoke about our Christian calling to seek justice. Justice for those people who are bound in so many ways by the injustices created by society, mechanisms of law and governmental decisions both in the UK and further afield.
We focussed especially on the problem of rising hunger in the UK, evidenced by the massive increase in the use of Foodbanks, and seriously influenced by flaws in the 'Universal Credit' scheme. We were encouraged and guided in the use of 'Craftivism' a relaxing, mindful but effective way of bringing issues to the attention of MPs and the general public.
Pictured above are just some of the many creative protests in the process of being made. When all are completed nearly 250 protests will be lodged all over the country and I'm sure there will be many more to come. Well done everyone!
Ruth Dearnley, CEO of 'Stop the Traffik' gave a passionate speech about the worldwide injustice and growing problem of people trafficking. We were given glimmers of hope as we learned about effective ways of pooling information anonymously to combat this horrendous crime.
On Saturday evening we were again reminded of the complexity of our world.
Su Hallcroft, member of the Hazel Twig Theatre Company, performed 'Chosen'. Written by Su, this portrayal of Mary, mother of Jesus, was moving, at times amusing, and a reminder of the world situation to which God chose to come in Christ, Immanuel.
Thoughtful Bible study prepared by Carolyn, our World Federation Officer, and closing worship prepared for us by our Chaplains Claire Rawlinson and Charity Nzegwu helped us to reflect on what we had learned and challenged us to play our part in whatever way we could; to hear and act on God's word spoken through Amos below.
"Do you know what I want? I want justice – oceans of it. I want fairness – rivers of it. That's what I want. That's all I want." Amos 5:24 ('The Message' version)
Thank you everyone who came for being a part of such an inspiring weekend.
Blessings, Sandra