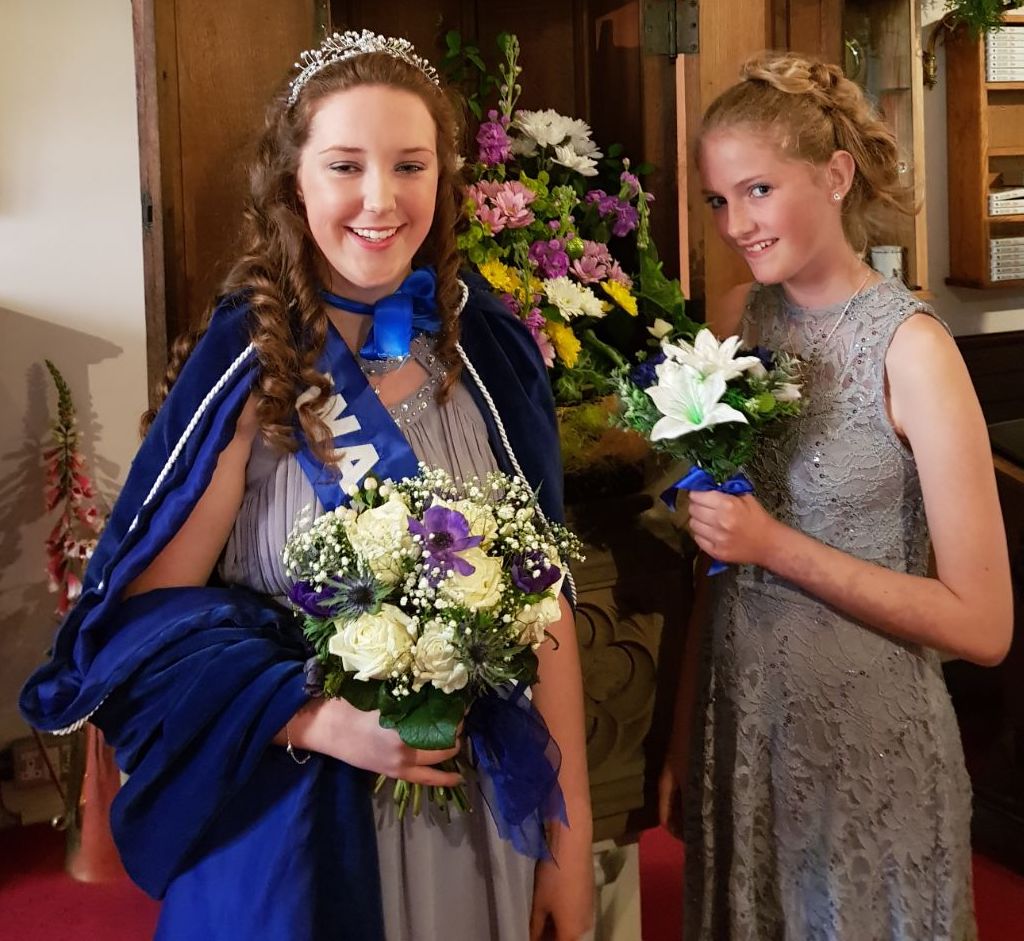 Last weekend was a very busy Bank Holiday for the family as we gathered for the Warmingham Wakes to see my elder granddaughter Emily crowned as this year's queen.
Arriving in Cheshire on Thursday to collect pre-ordered fresh flowers for Emily's bouquet I set about conditioning them.
All was going according to plan until we discovered that the artificial bouquet I had prepared the previous week, for use at future events, was smaller than those that had been made for the attendants. Oh dear!  With a quick shopping trip to a local craft centre I managed to acquire larger flowers, go back to the drawing board, or in this case the table, from where bouquet design no 2 eventually emerged.
By Saturday morning all was more or less in ready, cakes baked and delivered along with pink lemonade for the visiting queens, gazebo and Toby's basket in place, the sun shone and we had a lovely day! Toby was invited to enter the dog show but chose to sleep through the whole proceedings.
The photo above of Emily with younger sister Lily was taken in St Leonard's Church Warmingham following the traditional 'Wakes Service' on Sunday evening. Emily read the New Testament scripture reading confidently and clearly – another proud Grandma moment!
Blessings Sandra