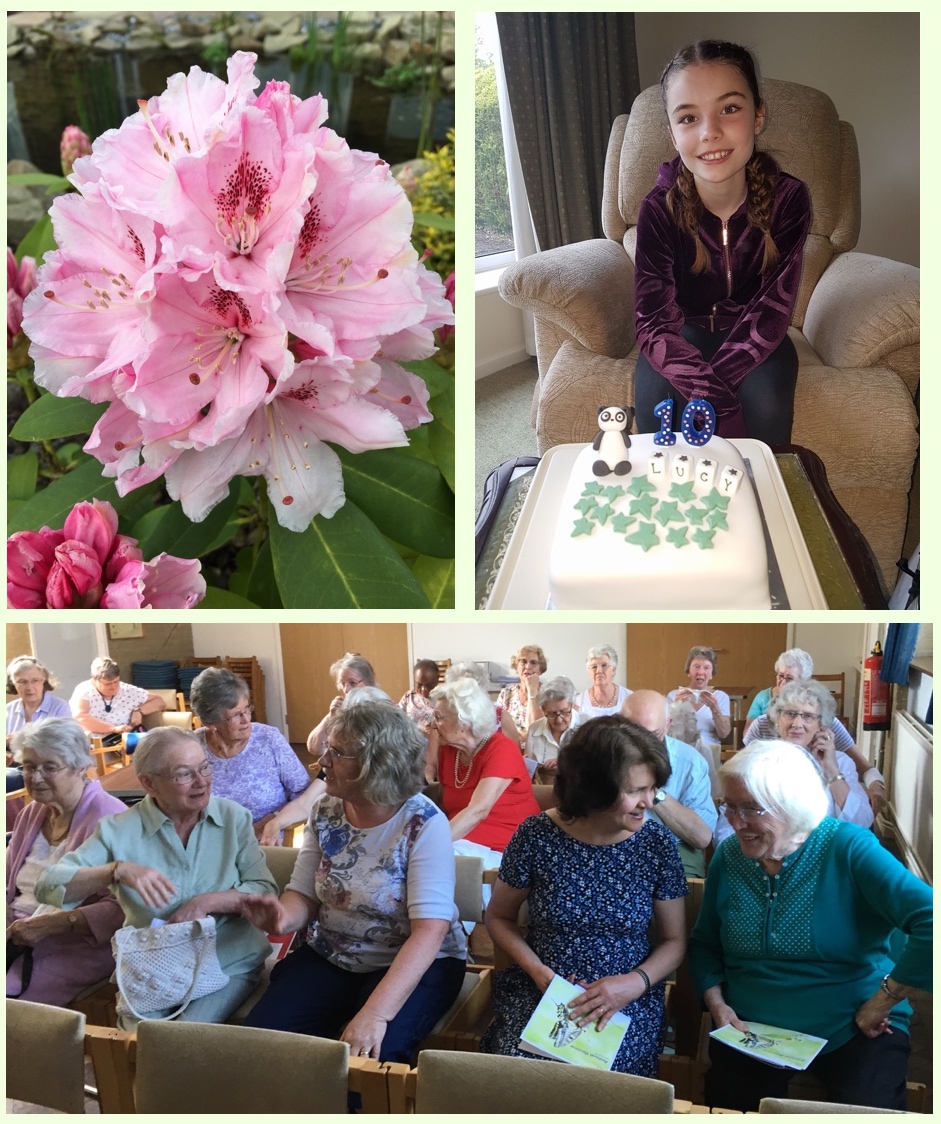 I love this time of the year when Spring is well established, the daytime hours are lengthening and the plants in the garden are showing their true colours. The rhododendron flower pictured above is one of ten blooms on a bush that is barely 3ft high – nature has a habit of surprising us with its resilience and beauty.
Technology also has a frustrating way of surprising the unwary too! On Tuesday I had the pleasure of meeting with ladies, gentlemen and Toby at the Three Circuits meeting at Stoke Mandeville MC seen above. Initially all went well then I switched on the computer. For some reason the images on my computer and the projection screen were reversed, a group of small images appearing on the main screen and a single large image on the laptop.
Why? I will probably never know! Resorting to my usual trick of switching everything off and on again eventually seemed to sort things out.
Travelling to Nantwich in Cheshire on Thursday to speak at the Ladies Fellowship, I pondered over whether the same thing would happen again. Fortunately all was as it should be so, for now, it will simply remain one of life's frustrating little mysteries.
The week ended on a really lovely note with a 10thbirthday celebration for David's granddaughter Lucy in Harlington. Lucy is fascinated with Panda bears and just over a year ago was treated to a visit to Edinburgh Zoo to see them. Panda birthday cards, panda cake decorations were a definite 'hit' and after sharing cake we played a tantalizing game called 'Pandamonium'.
A busy but very enjoyable week – despite the tantalizing technology!
Blessings Sandra