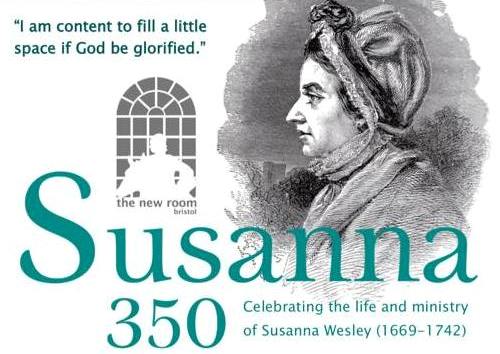 Saturday 9th March 2019 at the New Room, Bristol – an event celebrating the life and ministry of Susanna Wesley (1669-1742).
10.00am – 4.00pm, Tickets £12.00
Ticket includes museum entry and refreshments
To mark the 350th anniversary of the birth of Susanna Wesley we will be having a day to celebrate her life and ministry. She never preached a sermon, published a book, or founded a church, but she is labelled as the 'Mother of Methodism'.
Presentations include talks from Clare Heath-Whyte, author of Old Wives' Tales, and dramatic readings by Abigail MacKenzie, Director of Phoenix Rising Theatre.
For further information and to purchase tickets, visit the New Room website
Download an event flyer here
The New Room, 36 The Horsefair, Broadmead, Bristol BS1 3JE
Tel: 0117 926 4740
NB: This is not an MWiB event, and we have no details other than those provided here.