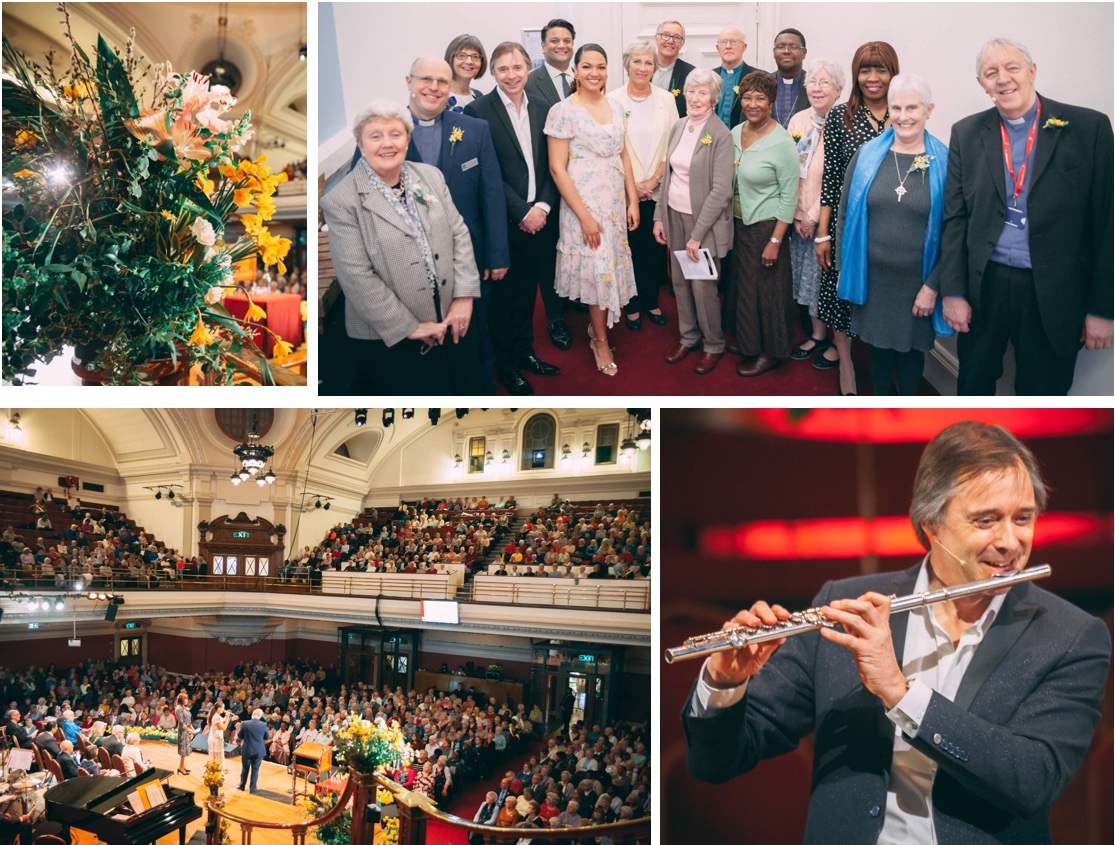 This guest blog comes from the 'pen' of Sandra's husband, David, as Sandra is away on an MWiB pilgrimage.
It is almost three years now since Sandra was appointed Vice President, then President of MWiB.  It has been my privilege to try to support her during her time of office and to get to know much more about the work of MWiB.  It has also been a joy to be out and about with her and to meet many of the members. Today, as on many other days, my role has simply been to get her to a station or airport and to see her off on another of her many trips both in this country and much further afield. We were up at 3:30am to enable Sandra to get an early flight to Rome to join the MWiB pilgrimage which is being led by Jill Baker.  There will be another reference to flying later in this blog!
The last two months have been especially busy with very many meetings and visits. We have become used to the hazards of travel by road, public transport and airlines: cancelled or delayed trains and flights, industrial action, severe delays and diversions on the roads.  Even last night, on trying to board a tube train at Victoria Station we were confronted by announcements of congestion and frantic instructions by station staff not to enter the platforms. This came at the end of an inspiring day at Westminster Central Hall where we joined together with nearly 2,000 others to celebrate Daffodil Day. It was a great opportunity for Sandra to share word of the work of MWiB to a wider audience and to speak of her experiences and the joy of meeting with others on her travels.
I have to say that I always look forward to Daffodil Day and had been going for many years before meeting  Sandra and before knowing much about MWiB – yes, men are very welcome at this event!  As an organist and a hymn lover, how could I fail to be inspired by the singing of almost 2,000 Methodists accompanied on the wonderful Central Hall organ and, also in later years by other instruments.  What a privilege it must be to be 'the one on the bench' accompanying all those singers. Perhaps one year…..    The event maintains a unique mix of much-loved traditional hymns blended, in more recent years, with some of the best contemporary Christian music. If that is not enough there is always an element of fun – often with Revd Steve Wild and the 'friends' that he brings along in his suitcase. However, yesterday it was wonderful to experience for the first time Simeon Wood, a hugely funny and talented mutli-instrumentalist.  His 'party piece' is playing an aluminium walking stick like a flute (yes, really!).   www.simeonwood.com
Yesterday we also had an opportunity, via a video, to hear more about the great work of All We Can. As always, the afternoon was joyfully guided along by Revd Tony Miles, this year with Pam Rhodes alongside and it closed with a message of inspiration and encouragement from Superintendent Minister of Central Hall, Revd Martyn Atkins. We are very grateful to the staff of Central Hall for the hundreds of hours that are expended each year to bring this event together.  My glimpse behind the scenes these last two years has revealed  to me just what an enormous undertaking it is.  Let's spread the word further and invite others along with us next year and pack Central Hall completely to the rafters.
I often wonder, sometimes with some impatience when we are running late for something, why it takes Sandra so long to write these blogs.  Now I know why!  I think yesterday sums up my observations of being  alongside Sandra during her term as President.  The inspiration of meeting and sharing with others in a joyful event, mixed with the frustration and weariness which travel so often causes. As we read in Isaiah:
Even youths grow tired and weary, and the young stumble and fall; but those who hope in the Lord will renew their strength. They will soar on wings like eagles, they will run and not grow weary.
However, this morning, the 'soaring on wings' will be accomplished with the assistance of Easyjet!
Wishing you all every blessing,
David
The Lord is the everlasting God, the Creator of the ends of the earth.
He will not grow tired or weary, and his understanding no one can fathom.
29 He gives strength to the weary and increases the power of the weak.
30 Even youths grow tired and weary, and young men stumble and fall;
31 but those who hope in the Lord will renew their strength.
They will soar on wings like eagles they will run and not grow weary,
they will walk and not be faint.
Isaiah 40 28-31